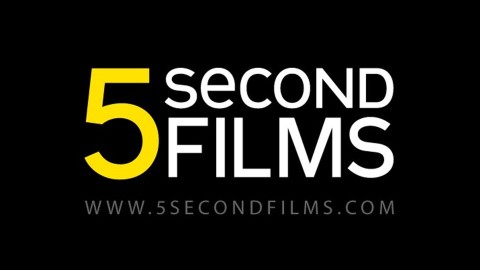 We are 5secondfilms and we just released our first full length feature film: "Dude Bro Party Massacre III" AMA
We are the members of 5secondfilms, makers of daily internet micro-comedy since October 2008! We just released our first feature film "Dude Bro Party Massacre III" starring ourselves, Patton Oswalt, Greg Sestero, Andrew W.K., Nina Hartley, Jimmy Wong, John Francis Daley and Larry King! Now available on iTunes and www.dudebropartymassacre3.com which is also features goodies such as BTS and a 45min special 5SF compilation to name a few!
We've hit the front page of Reddit a few times for videos like "Magic Show Volunteer", "Absence of the Towels", "Missing", and "Late For Work". We've been seen on Attack of The Show!, Tosh.0, Last Call With Carson Daly, Larry King Now, Spin Magazine, and Wired Magazine in the past; and have featured such super cool people like Patton Oswalt, Weird Al Yankovic, Peter Stormare, Juliette Lewis, Eddie Pepitone, Laura Silverman, Andrew W.K., David Koechner, Cyanide & Happiness, and The Room's Greg Sestero!
We are an entirely autonomous production studio / group of recovering film students and, after 5 years of never missing a weekday's post, we're ready to answer your questions. Should you have any.
We're a big group (some of us are still sleeping on the west coast) but we will be coming in shifts all day, so if you have any questions for specific members (Brian Firenzi, Michael Rousselet, Olivia Taylor Dudley, Kelsey Gunn, Michael E. Peter, Tim Ciancio, Paul Prado, Jon Worley, Jon Salmon, Ben Gigli, Joey Scoma, Alec Owen, Tomm Jacobsen, Maria del Carmen, Mike James, or Daniel Hollister) please address them and we'll respond with our initials at the end so you know it's that person. For example, "No, you can't see my dick in 'Absence of the Towels,' believe me I looked. (BF)" or "The history of Cinco de Mayo can be found by entering in the words 'Cinco,' 'de' and 'Mayo' on Wikipedia. (BF)"
Shameless Web 3.0 plugs: fan us on facebook or follow us on twitter or subscribe to us on youtube should you so choose.
ALSO FREE SCREENING OF "DUDE BRO PARTY MASSACRE III" AT COMIC CON! This Friday, 8:30pm at The Reading Theater in the Gas lamp district.
Has Vine hurt the popularity of your website?
No, it actually helped us with some real street cred. We've been doing this since 2007. When Vine came out (2014) we saw a HUGE spike in our traffic because all the tech blogs were commenting "this is just a rip off of 5sf" and everyone else was like "who the fuck is 5sf?" and googled us haha. We got some love and we were even asked to be interview on CNN! Plus that year Time listed us as "one of the best websites of 2013!" Also if Vine really wanted to screw us they would have made it 5-seconds. I feel it was a subtle nod that we existed. In the end it's a good thing, it allows everyone to be a filmmaker, you shoot, you edit, you upload to the world. Short storytelling is fun. (MR)
You have to think, at some point, in the lead-up towards releasing Vine, they saw our shit and decided "You know what? Let's not do 5 seconds, let's push it to 6 and leave 5 alone." Because 5 is just a nicer number, right? People love 5. 5 fingers, 5 Power Rangers, 5 just makes sense. So we'll take it as a compliment and, as Peter said, we would never in a million years be down on a format that allows everyone to have as much fun as we've had since 2008.
I'm not sure what you mean by "Presence on Reddit," but one time a kid wanted to ask me some questions about film school and I went sort of overboard explaining my thoughts on it. Hopefully it did some good, because I felt good about it. And that, I think, counts as a presence on Reddit. So BOOM.
And WHERE'S THAT COFFEE BOY?! (BF)
Vine is awesome. Anything that allows people to be funny and express themselves and share it with the world is awesome. Don't get me wrong, I'm SUPER happy that we got to make 5SFs for a few years before Vine was invented. I wouldn't want to compete with Vine. Luckily we had decided to make DBPM3 a feature film before Vine debuted. (MEP)
Was there a vetting process when new people joined the crew? Was it just whoever was living in the 5SF house? Last, who is everyone's favorite recurring character?
I feel like the vetting process is really just an endurance test. We're a very open group, but we're also tirelessly working, shooting, writing and being a group of loud maniacs. If you're crazy enough to keep showing up and contributing then you're in. A sane person would not be able to live in that house with the constant film production going on. (MEP)
Haha, good question. I guess subconsciously we would vet someone when they would "hang out" with us on the shoot days. There was a period when people would just show up, bring beer, chat and just distracted us from filming, which isn't really bad BUT we needed to meet our quota and it became tiring and unproductive. So we would take note of who was helping move lights/gear, who was helping with props, and who was just funny and fun to be around. It got to the point where we had to tell the friends that weren't working that "hey, sundays we have to work, come by afterwards to hang and bring beer!" (MR)
Others are probably going to chime in on this question of yours with "Pauly P" or "Satan." And they are definitely kings of Recurring Character Mountain. But though he is not a recurring character, he does show up in a series of 5sfs back-to-back. And with that shitty loophole, I present to you my favorite 5SF character, Barry Ouelette. He's just a Jersey schmuck who can't hold down a job and cuts a ton of corners and I love him. (BF)
Rouss made me run 7 miles through the woods holding a robin's egg in my mouth, 4 c-stands on each shoulder and 20lbs sand bags on each leg. But I did it and got into the gang! The Devil and Alec are some if my all time favorite characters. (TJ)
Even though it's only 5 seconds how long does it take yall to make a concept?
It can range anywhere from all day to one hour, usually more on the hour's-length side of things. This one went from a pretty simple concept into a whole, day-long ordeal once we decided it wasn't funny enough on its own and decided to throw in the "fake arms" bit and make a comp out of it. So sometimes they evolve throughout the course of the day too.(BF)
It varies. Sometime you come up with a joke that's so funny and so simple you pick up a camera and shoot it right then and there. Other jokes go through a lot more re-writes and development with the group, planning, and elaborate shoots. Looking back, I see that this answer was very unhelpful. (MEP)
What is the history of Cinco de Mayo?
I'm going to have to ask you to be quiet and enjoy a refreshing beverage, with or without alcohol in it. That's up to you. (BF)
What's your favourite 5 second film?
Family Heirloom (MEP)
Mine would probably be And the Winner Is… obviously Missing, and Ready to Blow (MR)
For some reason, Brian Finally Gets Mike's Joke always really got me. (AO)
Going to have to report a pretty extreme bias here and say that my longtime friend Grant is a bottomless source of hilarity for me. Films where he's suffering some sort of pain, be it physical like Super-Psyched, emotional like Cool Neighbor or a combination of both like Asshole truly get me every time. (BF)
Stay out of a Bad Pun Neighbourhood Or Missing 🙂 – MDC
http://5secondfilms.com/watch/ck_for_me (PP)
Richard Bitter's Favorite Joke (Salmon)
To Brian and Maria: What happened to Brian's "25 New" videos? Were only two or three videos released? I looked forward to experiencing these new things with Brian, but only saw ice skating and some other one I forget about now. Did I really miss out on those videos or am I just not as big of a fan as I thought I once was?
Ha, believe it or not, my mom got really worried when she saw I was doing this series. It may have had something to do with the fact that I told my sister I was going to ramp up to more and more dangerous things I've always wanted to do, and eventually my mom just told me, "Can you please not?" I've never really seen her get that concerned about any of my projects before, so I just sorta stopped it cold.
Anyway, there's always new stuff I'm doing. Like I moved to London, for example. That's new! (BF)
I would have loved to have finished 25 new but I think it was a combination of what Brian said and also sometimes life just gets in the way. Each idea we came up with was increasingly more dangerous too! I do think we should finish that series sometime. Brian recently told me that he has never watched Disney's Hercules – that seems like a relatively easy safe video to make 🙂 – MDC
Which 5SF was your favorite to shoot?
Guns a Blazin cause we got to dress up, hike out into the hills and I had to do 12 takes… of tobacco, to get it right. Then we shot Forgotten Hero which I don't remember much of. (MR)
So, so many contenders for that throne. Really, it's been a pretty amazing ride. But here's video proof of one where I couldn't keep it together in the background (and also just had no real reason to be in the 5SF). I distinctly remember speeding over to the 5SF house on my lunch break from work, just to be present for this shoot because it was my idea, taking my shirt off for, again, no real reason, then zooming back to work inside of an hour. I sat back down to an Ellen promo I had to cut, thinking "I love my life." (BF)
Kelsey Cat not only was it a completely absurd concept, but none of our usual DPs were available that Sunday so I got to pick up the camera and shoot it myself! (MEP)
People Saying Important Things Into Wine Glasses was a fucking riot. As documented in this BTS (JW)
Now that DBPM3 is out, what's next on the agenda?
We all have a ton of projects on our plate. DBPM3 has energized us to branch out and do the things we want to do, with or without other members of the group. And in the "without" cases, that can honestly be for the best – making a movie is hard, and it's a miracle that so many cooks got together on this project and made something we can all agree is our best work. Best not to test the cinema gods right away by doing another all-hands-in project. We all got dreams. Time to let 'em fly for a little bit. (BF)
Your production Dude Bro Party Massacre 3 recently released got a 8.1 rating on IMDb… Congratulations about that! How was Directing or shooting for a full length film different from making 5 second films? Any more full length movies next?
Thanks!
I'm sure one of the directors will come by and answer your directing question. As for full-length movies to come, well it sort of depends on how this one pans out! Check it out and see if it's worth your 5 schmekels to rent it. Cheers, (BF)
Hey! Thank you!!! Well, as one of the directors I guess the challenge going from 5SF to a feature was trying to balance the non-stop jokes with the character/relationships growth. It's one thing to fire off a couple jokes a minute but the audience still needs to know whose story it is, what is their main objective in the film and more importantly having the audience care about their journey. Also knowing which beats who have to milk for character, sometimes you need to hold on a someone's look longer than 5 seconds just to get the right emotion/pacing across instead of just firing away like we did for 5SF. Brian Firenzi was a master editor and really brought out all those moments we the directors wanted to hit. It's amazing how shot and reverse shot reactions help move a scene. Eye lines baby. Kuleshov! (MR)
Have there been any 5sf videos that we will never see? Be they old ones that no one can see anymore or just didn't work out filming?
There is at least a very decent handful that will never see the light of day. One was a bizarre conceptual 5SF I thought of, narrated by a depressed, poetic bird to all of humanity, that just absolutely did not convey what I wanted it to. I'm sure the others have some examples too. (BF)
Yes. There have been a couple 5SFs that were shot, edited, and sent out to the group but were self-censored. Comedy often involves pushing the envelope and making jokes that some would find offensive. But we never want to hurt anyone's feelings. So there's been a couple times (not many…2 or 3) where the film seemed to really push the envelope when we wrote it. But after it was shot & edited, we thought it better not to put that out into the world.
Oh and one time Rousselet animated a film that everyone disliked so we banned it from the website and grounded him for a week. (MEP)
How do you get the ideas for your videos?
LIFE…the magazine, not the experiences of being alive on this earth. Literally every film we've ever shot were ripped off from pre-1996 issues of LIFE magazine (MEP)
In the worst of times, it comes from looking around the room and seeing a funny object and hoping to God we can get something out of it in order to make our quota for the week. In the best of times, it comes out of a relaxed, unrelated conversation or riff session with friends, where the inevitable phrase "Let's shoot this right now" is then uttered. (BF)
absence of towels – How many takes before you stopped laughing and got a good shot?
I guess this is a funny story in itself – When Brian first pitched me this idea we had only been dating for a few months. Like any normal gf I think its safe to say I was a little unsure about the idea – My bf was butt naked on the internet after all! I told him I would film it for him on the condition that we review it together before he did anything with it. It was all pretty straight forward and I filmed it in one, maybe two takes. Brian told promised me that he would show it to me as soon as it was done. Two days later I was on the site and he had put it up without saying a word. – MDC
Ben, how do you keep your locks so luscious? Also, why did you hit that chick's balloon in Disneyland?
I DIDN'T HIT THAT CHICK'S BALLOON I ACCIDENTALLY RAN INTO IT. I HAVE NO IDEA WHY HER BOYFRIEND WANTED TO FIGHT ME.
Nature's Gate Tea Tree Calming Shampoo and Paul Mitchell' Awupuhi Leave-In Conditioner….and a touch of love. (BG)
Alright Michael, I think we've all waited long enough. What was it that you said on Thanksgiving 2013? I've been waiting more than a year and a half for this answer and I'm sure as hell not going to find you on the street. We deserve to know.
ahahahaha…. oh man. I once forgot but now I DO remember! BUT like I said in the video, you have to find me in person for me to tell you cause it's so wildly inappropriate and mildy offensive I refuse to type it haha. I'll be at Comic Con this Friday for our free screening of dBPM3. Find me then. (MR)
Which 5-second film took the shortest time to shoot? Which took the longest, and why?
Shortest is tough to answer! One of the single-take films. Probably Osama Bin Laden's Final video. That was conceived, shot, edited and posted in the 3 hours window between POTUS's speech and our midnight deadline. Longest was Live Fast, due to the numerous locations, costumes & make-up that was shot over the course of a few days. (MEP)
I recall Communication Breakdown taking about 1 minute to film (JW)
Pretty sure we knocked this one out in one take, so this must be the shortest shoot.
The longest still has to be Live Fast, and that's due to all the setups, locations, props, costumes, and the times of day we wanted to shoot each scene. (BF)
EDIT: Not sure why that link to the shortest 5SF didn't work. https://www.youtube.com/watch?v=PBXOR-uDJuM
What was the initial inspiration behind starting 5sf? Who was your favourite guest/cameo?
My friend and I heard about a car company's contest to "make a commercial in 5 seconds." We were bored and immediately seized upon the idea of knocking out a bunch of 5 second jokes in our dorm rooms upstairs. They had nothing to do with cars, nor did we ever submit anything to that contest. We just liked shooting something and getting practically instant results that night for the rest of the dorm to crowd around and watch.
My favorite guest is Andrew WK, but for me, being able to star in a 5SF right next to Patton Oswalt is going to be something I show my kids. (BF)
Will you guys (and gals) consider making another feature length film down the road? Or even transforming 5sf into 5sp, 5 Second Productions?
It partially depends on how this one does! We are ecstatic as ever that we have the kind of fans we do, the fans who backed our movie on Kickstarter or tweeted out links to others to do so, or just sent us their best wishes for the project in general. Now that it's out there in the world, it's sort of up to…well, not just those great fans…but also their friends, and friends of friends, and disapproving family members, to spread the word, recommend and download the film!
And guys, please don't steal it. I see some links for it already going up. Pretty please. (BF)
Will Pauly P ever find love?
Pauly P is an inherently tragic character. I like to believe that he did love once. And he may love again. But every time it ends with him pantless and gnawing on dog bones. (MEP)
Did you ever have a really, really funny joke that you just couldn't narrow down to fit the time limit? I've always been impressed with the "Voodoo Slide Whistle", I consider myself a really good editor, but I don't know that I could have fit that concept in to all five (coughseven) seconds. Do you have any special tricks you use to narrow them down?
Sooo many. That was one of the fun parts of doing Uproxx Video. When we had a concept that just couldn't be crammed into 5 seconds, we'd just shoot it as a sketch! (MEP)
How do you guys vet your ideas? I imagine that when you're aiming for 5-second-videos, there's a greater willingness to shoot something and see how it turns out, rather than aggressively vetting ideas at the pre-shooting stage. Is that the case?
Our main rule, does it make US laugh. If it doesn't make the group laugh, then the next rule is does it make the one person who pitched it laugh so hard and they love it so much that they HAVE to do it. we usually let them just shoot it cause more often then not it turns out to be very funny. I will pitch a lot of weird shit and sometimes the gang just scratched their heads but more often than not when I show them they end product they go "oooooooh, now i get it" for example Lemons and the other end of the coin Planking no one in the group wanted to do it but I really wanted to cause i hated the Planking fad and we needed a 5th film for the week so everyone just shrugged their shoulders and let me do it. Would the fuck would have predicted it blowing up like it did. (MR)
A weird thing that a lot of people have latched onto that makes Planking extra funny is the extra finger in the pointing. What's up with that?
haha no idea. It was something that just happened, but the funny thing is for continuity once i realized I did it in the first take I did it in all the other takes (MR)
What was the process for trying to come up with ideas to match the Kickstarter reward films? I hope you didn't cry yourself to sleep over some of the prompts aha, because the comment section and I did aha
Oh, man! It was tough. Some of them were really really tough. There were a few handful that were perfect on their own and there were some that were half-baked ideas that we were able to get some really good jokes out of.We wanted to do them proud because they are fans and donated. I felt really bad afterwards because I proposed that we list the kickstarter's prompt in the description so fans could see the difference/similarities of what we did, but that sometimes backfired and commenters attacked the donor. I regret that. The donors shouldn't have had to take the heat, that's our job, we were born in the internet comment section, molded by it. (MR)
That was actually a super fun process! We all sat around the table reading prompts and riffing on funny ideas. We may not have written the initial concepts, but we were still quite invested. Some turned out super funny! One of our favorites was Are We Going To Make It?; we kept delaying shooting that one because we wanted to find a real ambulance to shoot it. That joke deserved some quality production value! (MEP)
I looked at the Kickstarter 5SFs as an interesting new challenge, actually. Most of the time, our ideas come from us or they don't get made at all. There are a scant few here and there that others have suggested or made, but for the most part we kept it strictly in the family. This time around, we knew the process would be different, so to keep it feeling like a team effort instead of an assembly line of product, we all met up for multiple punch-up / idea sessions, coordinated times to meet (by this point a lot of us had either moved out of the house or across the globe), and divvied up the editing as much as we could. We know the results weren't everything people were hoping for, but we learned a lot – and if we were to do it again, the first thing I'd change is to not write the original idea in the description box. I take some of the blame for letting that go through, because I'm still writing descriptions for fan-submitted ideas that aren't getting made (it's a lower tier) and I think in the end, "letting the original idea have its day in the description box" turned into "invite super-unfair comparisons to the original idea and the finished product in the comments." Bad move. Won't happen again. (BF)
How is Greg Sestero doing? Have his performances improved since he stopped keeping stupid comments in his pocket?
haha. Greg is the nicest guy EVER! He is a true genuine guy and a good actor! It's amazing what an actor can do when there is a good script and a good director to allow them to do it. Also he is doing great, his book "The Disaster Artist" about his experience making The Room is a really good read, even if you haven't seen the movie. Find my comment in this thread about him and Andrew W.K. meeting 🙂 (MR)
I'll be at the Little Rock Picture Show where your film will be screening in ~a month. Any chance of having the pleasure of meeting any of you at the festival? That would be a dream come true.
Yes! A couple of us will be there, still figuring out the logistics of exactly who but we will have a presence. Very excited to be a part of the festival! (MEP)
Hey Hey! We're figuring that out right now! There is a pretty good chance at least one of us will be heading out. I believe Jon Salmon is the front runner. (BG)
Can you tell us a little about this movie? And the origins of Dude Bro Party Massacre?
The title should be pretty self-explanatory. Bros get massacred.
At least one of the early inspirations (everyone contributed to this crazy thing) was my childhood obsession with my brother's extended-play VHS tape containing SLUMBER PARTY MASSACRE 1 and 2 and SORORITY HOUSE MASSSACRE. At some point Erik Sandoval and I drunkenly got obsessed with spoofing those in a 5sf, and we went to a screening of those movies at the New Beverly Cinema here in LA, hoping for inspiration. Then we shot the 5SF, and had so much leftover footage that everyone decided to shoot some more footage and make it into a fake trailer. So a lot of the elements — Sminkle, a guy in a wheelchair, Motherface with her mask, bros being victimized by a woman, were already there.
So when the group had the buttfuck insane idea to make it into a full-length movie, we had to do things like create a "plot" and "real characters." And we had to deepen the comedy way beyond the simple gender reversal of the 5sf and trailer.
So that's that. We made the craziest, weirdest, and funniest horror spoof on the planet. With a lot of (literal) blood, sweat and tears. So buy it! (JW)
Dude Bro Party Massacre III is a labor of love from all of us, a seemingly impossible yet wonderfully unique blend of our senses of humor into one giant bloody, VHS-infused spoof of cheesy 80's slashers. It follows the story of loner college boy Brent Chirino, who seeks to investigate the murder of his identical twin brother Brock. Naturally, as he pledges with Brock's old fraternity Delta Bi and moves up its sordid ranks, he finds out more and more about Brock's dealings with the villainous Motherface, a serial killer who wants nothing more than to see every last Delta Bi wiped off the face of the Earth.
There is no Dude Bro Party Massacre I or II that you can watch, but helpfully Brock recaps the main events of those movies in the first 5 minutes of III.
Also, a note on presentation: Dude Bro Party Massacre III, when it was originally meant to be released in the late 80's, was banned by President Reagan. One public access TV station in Minnesota aired it just once, and what you're watching is the sole existing broadcast of it, which was taped off of TV by a teenage boy. So you'll get some commercial snippets as well (our version of 5SFs for this movie).
Rousselet can explain where the idea for the original 5SF came, but mostly it was a gender-inversion of the old "Slumber Party Massacre" movies, so that now the boys would be sexually objectified and terrorized instead of the girls. (BF)
Why did you call your movie 'Dude Bro Party Massacre III'?
Because Slumber Party and Sorority Party were all already taken! We wanted to flip the genre and gender objectification on it's head. Plus who doesn't want to see Dude Bros get massacred on screen! Also calling it "3" allowed us to do completely insane shit, cause sequels in horror films get more and more ridiculous as they progress. (MR)
Because it's more fun to start with the third movie, it's based off of our original 5sf and trailer sketch, and the arrangement of words makes us laugh.
Of course, we thought we were being sooooo original by making up a sequel to a bunch of movies that don't exist, when the cinematic masterpiece "Leonard Part 6" actually beat us to the punch by decades. (BF)
Is Andrew WK as awesome in person as I hope he is? Also, does Nina Hartley smell like grandma, or does she smell ok? I know that's weird, but you know that grandparent smell? She looks like she smells like that.
Andrew WK is a total force of nature. I remember when Maria and I met up with him for the first time on a street in New York to shoot Free Hug and I was so nervous to meet one of my idols. Let me tell you, short of meeting Mr. Rogers or maybe Dave Grohl, there is no celebrity who matches up nearly as perfectly with what you expect from their persona as Andrew. Calling him a friend is one of the many victories I associate with 5SF. And getting him in this movie is the cherry on top. (BF)
All I want to do is party with him. Hard.
It will be everything you want.
One of my favorite moments ever is going to see him perform, after having just shot a 5sf with him backstage, and then getting roped into a crowd-surfing moment I didn't want. Not that I didn't love the music, it's just that I don't like bonking other people on the head with my shoes and stuff like that. Anyway, I wind up getting close enough to the stage that Andrew pulls me up, and we start screaming along to the finale of his song "Don't Stop Livin' in the Red," which has a very special meaning to me that Andrew knows all about. It was just the fucking greatest. (BF)
How amazing is Andrew W.K. in real life? Can you physically feel his positivity?
Andrew W.K. is a saint!! He is so super positive and fun to work with. My favorite moment of working with him on DBPM3 was when he pulled the directors quietly aside halfway through the scene and said "Is that Greg Sestero from The Room?" we said, "yea" And he freaked out getting all star struck, "oh, man I've been working with him for the past 30 minutes and I didn't know, oh, man,oh, man you think I can get a picture with him? I'm a huge fan!" Two of the nicest people in the world met each other and for a brief moment all the bombings and fighting stopped all over the world to watch them hug. (MR)
Just answered this in another question, but check out this BTS video of the first 5SF I ever shot with him (also the first time I met him, full stop):
In this video, I'm recalling the first time I ever saw him perform, and seeing him remember the show causes my face to fanboy out pretty hard. The fact that he remembered that show cements it for me: This guy lives for the music, lives for entertaining fans, and is genuinely as devoted to partying as you could possibly expect and more. (BF)
Do yall still have a connection to Freddie Wong and rocket jump?
Yes indeed! Freddie and the Rocket Jump crew are all friends that we see time to time, both socially and professionally. A few of the 5SF crew (Joey, Dan) actually work on a pretty regular basis on many Rocket Jump endeavors. I just guest starred as The Devil in a short a few weeks ago. (BG)
How has the critic reception of DBPM3 been so far? Has any critic not understood the movie? Have you guys been contacted by big shot hollywood people for future projects?
The critical reception has been WONDERFUL! Actually a lot better than we thought, we were worried a lot of mainstream people wouldn't get it. But surprisingly a lot of people love it. IndieWire, ModernHorror, AwardsCircuit, all gave us a great glowing reviews! But out of the 14 reviews so far of course there is 1-2 bad ones. But they admit "there are some funny parts" but "it wasn't really for them." And seriously we come from the internet, these "bad" reviews are sooooo polite. Not like the YouTube comment section haha. (MR)
Big fan. Made this fan art for your movie http://imgur.com/kP7PO2c Did you guys ever doubt that this movie would actually be made? Also are there any plans for a dude bro party massacre 2?
THAT'S AWESOME!! Thanks! Making a feature film is sooooo daunting and bigger than anything you can imagine (coming from someone who makes 5-second films haha) yes there were some doubts, especially during the kickstarter, it's scary to raise money because you might not reach your goal, then what? you ask again? It's hard to come back from that. Fortunately we were all so crazy excited for this film, we knew we were going to make it no matter what! We had to! If there were any doubts they were mainly in pre-production, thinking "can we actually pull this off?" Fortunately, everyone in the group and everyone we worked with was super talented and passionate. We all are a family and we supported each other. It was the best moment of my life making this movie with my friends, we got to play on a big set with a professional crew. It was a ball. So proud of the film and everyone involved. (MR)
Holy crap, new iPad background! Thanks! And no, I had total confidence in us to make this! And if we do another massacre it will be part 9. Bros in space. With all the cast members returning as clones… (TJ)
What made you guys do Bummer Weeks? Any plans for this year?
We've always tried to branch out and do 5-second films in genres other than comedy, to varying degrees of success — but I think everyone's proud of Bummer Week. I don't think anyone has discussed doing another one but now that you say it, we'll probably start talking (JW)
What would you take to a deserted island?
This genie in particular (JW)
Mike James. He knows how to fish and hunt. (TJ)
Camping stuff, the internet, electricity, a fridge and Brian Firenzi (MDC)
a genie that grants unlimited wishes (MEP)
How many times have each of you watched the film already?
I have watched it literally 100 times at least. Brian on the other hand edited the monster so ask him. (MR)
Hundreds, but I still laugh. (TJ)
I feel like I've watched it once. (BF)
sooo many times! (MEP)
Will you make a 5 sec film of your feature film?
Thats a great idea! LETS DO IT! (TJ)
My wife loves the Tele cats. How should I break the news that she has brain damage?
It is one of my biggest shames that I still haven't finished the last season of Telekats. Currently (because I just couldn't get satisfied with the scripts I was writing for the finale), it's stuck on a cliffhanger where the cats aren't even friends anymore, and it's been that way for years now! How depressing is that? I gotta go help those cats out. (BF)
Are you hiring?
Yes, and your job is "Professional Figure Out How We All Make Money From This." You start tomorrow. Here's your money barrel. Fill it with cash for us. DON'T go bankrupt and start wearing it. The last guy did that and we used his meat to plug up the holes in our roof. (BF)
Can you break down your production? How long was pre, production, and post production? How many pages were you shooting per day? Did you go over budget in regards to what you raised via kickstarter?
Okay…this answer is going to be long and rambling…bear with me…
The writing process took about 1.5 years. We started writing the summer of 2012, and did our kickstarter the summer of 2013. By that point we had a draft of the script, but did not know it was going to be re-written 100 more times before (and while) shooting.
Pre-production went from the day we got the money (summer 2013) until we started shooting (january & april 2014). We had bursts of "hard prep" when the production staff was working all day to get things together.
We never really went "over budget," because we had the luxury of prioritizing & changing elements of the movie. Some individual elements went over budget, but others came in under budget. So it evened out. But we did have to think outside the box a lot.
FOR EXAMPLE: about 70% of the film is shot at the 5SF house. Our locations budget was through the roof. It was fucking impossible. So we prioritized. The most important locations to us was the forest/lake. So, I built the schedule to go like this: we completely stripped the house, repainted it and built our own sets. The college Dean's office, the psychologist's office, etc were all shot inside the 5SF house. Then we went to big bear and shot all of the exterior forest/lake scenes. While we were in big bear our art department tore down everything they'd done and re-painted the house and re-built the sets to be the interior of the lake house. So when are characters are outside in the woods, they're in big bear. The moment they step through the cabin door…they're at the 5SF house in Los Angeles. Any other locations we shot at were usually friends' houses or other places we could shoot for free. The exterior of the college is the Echo Park Library (which let us shoot there for free!).
During the height of production we shot 15 days doing an average of 6 pages per day. There were a lot of little guerilla shoots to fill in the blanks.
Now you may have seen my "januray & april" comment and thought…"dafuq?" Well, you see, Brian and Maria were moving to London. So in January 2014 we set up production, got locations & permits and shot ALL of the Officer Sminkle scenes. Then production shut down (because it was snowing in Big Bear…our aforementioned priority location) and picked back up again in April. So at the film's climax (no spoilers) when you see the dude bros in the woods intercut with Sminkle in the woods, that's actually the dude bros in Big Bear and Brian in the backyard of the 5SF house (with some very clever art design).
Post production then took about another year. Brian's a rockstar editor and got his rough cut done in a couple months, but that had to be refined and whittled down to it's current state. Some practical FX were refined/enhanced with VFX. We had to get music, for a while we were pursuing music licenses, but that was going to be crazy over budget, so the final product has a 100% original score & soundtrack, done by Tyler Burton & Spencer Owen.
I'm not exaggerating when I say that we were doing the VHS transfer and final sound mix a week before we had to deliver to LA Film Fest. As I type it, that all seems like a long time, but a lot of it was built on free (or minimum wage) labor. You have to flexible & patient when your budget constraints were as tight as ours.
At the end of the day we shot a movie that, on paper, should cost about $2 million. And we shot it for approximately $400,000.
Which is why I now have a lot of grey hairs. (MEP)
Hey thanks! Well, the most important thing EVER in a film is the script. If you don't have a good script, you will not have a good movie. Period. We spent a solid 2 years working on the script it had to not only be fucking hysterical to us, it also had to have a character journey. We knew we'd only get one shot at this with our fans/kickstarter so it had to be as strong and as funny as it could be. We were even rewriting and riffing on set if something unexpectedly funny popped up, like whenever Paul would riff (he kills it as Turbeaux in DBPM3). Then we spent a good 6 months doing pre-production. Also very important. It was such a big script with so many locations and speaking rolls we had to juggling everything to make it work within our budget and time (some actors were only available for so long). Depending on the complication of the scene we generally shot at least 5 pages a day, but sometimes we would shoot 10+. We are 5sf so we move fast. Post was about another 6+ months, a lot of editing and fine tuning, we even found ways to make new jokes in the editing. Then getting the legit VHS effects (Tomm ran the film through a VCR a few times) music/scoring (Tyler Burton and Spencer Owen killed it!) then sound design. We actually didn't go over budget, which was crucial because there would have been no money at all to do anything! So always start with with your most expensive set pieces so down the line if you do go overbudget (Which you should never do) you can cheat it out in the end. Also find ways to cut corners and save on the little things you have control of, for example, we shot out 15 locations at the 5SF house. (MR)
Brian, will we ever get updates to your personal YouTube page? You're killing me, bubs!
I've long since admired the BriTANicK model of "don't post a sketch until it's absolutely perfect, from the script to the performances to the edit," and the more time Maria and I spend away from updating it with new content, the more we feel that's the only way we can return to it.
There are scripts, there are ideas, there is even a series bubbling about. But it will take time, because we just want it to be right. (BF)
Rousselet, do you ever regret introducing the world to the awfulness/awesomeness that is The Room?
HAHAHAHA…. Never 🙂 I'm really happy that a movie I loved so dearly didn't fade away into obscurity. Unlike "Dangerous Men" i love that movie watched it 3 times in theaters and it's gone forever 🙁 the director, John S. Rad (seriously), actually wished that no one ever see it again cause he learned people we laughing at it. It is partly the inspiration for with the relationship with the A-Plot and B-Plot with DBPM3, which have nothing to do with each other. John S. Rad made the movie in the late 80's but the actors quit so a few years later in the 90's he hired a whole new cast and kept filming to finish it. The plots don't connect! It's wonderful!!!!! I highly recommend it if you like bad cinema, if anyone has a copy let me know. I will bring beer! But back to The Room, I made a lot of wonderful friends because of The Room, that's how I met ALEC OWEN! And Greg has become a close friend and trusted me to direct him in DBPM3. It's a blessing. I've been fortunate to be called a friend from all the cast members of The Room. It's also funny cause Tommy calls me "The Michael" which is an honor cause he never remembers names haha. (MR)
Hey Michael! Do you remember falling asleep in the back of the theatre during your shift at Fallbrook 7?
Aaaahahaha…. that was like in high school. Yep 🙂 Who the hell is this by the way? Saying I "fell asleep" is a PC way of putting it. Context: I was a theater usher. I was "exhausted." I decided to sneak into "Poseidon" lay down on the floor in the handicap section for a rest. When I woke up the trailers were playing! I thought "that's weird it was the middle of the movie when I…. OH SHIT!" I ran out and go chewed out by the manager "where the fuck were you?!" haha. The best part is I was suppose to clean the theater, so movie ended, people got up and walked passed by me on the floor, NO ONE cleaned the theater, people came back in to watch the movie, and i woke up in the trailers. Ah, working a job with no responsibilities. (MR)
Why create a feature length film? Why not keep the DBPMIII confined to the short form you've been doing for years?
We are all filmmakers at heart, doing 5SF was a lot of fun and an amazing exercise in storytelling but ever since we were little dude bros we've always dreamed of making a feature film. After doing 5secondfilms for 5+ years straight we realized that we were closer to making our dreams a reality with the thanks of all our fans and now the addition of crowdfunding, which is a game changer for all indie filmmakers. We just weren't sure what THAT first film would be. After we did the 5sf of DBPM3 and then joke trailer (which originally we had no intention of making into a real film) the response from our fans was so overwhelmingly positive we knew this was the perfect film that would allow us to be completely bat-shit insane. (MR)
How did the idea for Kelsey Cat come about? Is Kelsey half cat half human behind the lens too?
haha… If we need to think of an idea/joke I do this thing where I just keep riffing and riffing and riffing (usually digging myself into the ground) non-stop until something sticks or someone laughs. I was just looking around and said "ugh…. tree…. ugh….kelsey….is a cat…. and she's stuck in a tree…." I guess by that point I riffed long enough to get to that point that everyone was exhausted and laughed at it. success! (MR)
Like Athena from the head of Zeus, one day Kelsey Cat just popped out of Rousselet's head. We quickly fell in love and shot it that very day. (MEP)
When shooting DBPMIII which scene took the most takes? Was it laughter or technical difficulties?
Hmmmm… that is a good question. I'll let my other bro-rectors jump in with their thoughts. The one that we let run the longest was with BriTaNicK. We were just having so much fun with them on set that we let them go completely off and riff for 15 minutes. Drove our Assistant Director nuts because we were running behind schedule for that. They are so god damn funny! (MR)
Laughter=Paul Prado's monologue (no spoilers…if you've seen it you know the one)
TechniWhat happened with Kickstart? Also, is that ongoing?al Difficulties=Mike James' death. It started snowing in Big Bear while filming that scene, so we have to move the production inside and construct a fake forest in the cafeteria! Plus the FX rig didn't work on the first couple takes.
(shameless plug: you can watch all of that on the behind-the-scenes featurettes included with the Broterion Collection of the film on dudebropartymassacre3.com) (MEP)
What happened with Kickstart? Also, is that ongoing?
if you're asking what happened with the kickstarter campaign, it was successful! We raised the money, shot the film, and released it online today!
If you're asking what happened with the kickstarter reward fullfillment, yes it is ongoing! Backers who got free downloads of the film should have received them today. In fact, most of the digital rewards have already been fulfilled. We've printed the posters, scripts, and currently authoring the DVDs and BluRays. It's a laborious process, and we're doing it all ourselves. Plus it's more cost-effective to do one giant mailing of all the physical prizes, and some (such as DVDs) weren't possible to make until the film was completed. We appreciate the patience! Fear not my friend, every single reward will be fulfilled. (MEP)
If you ever do a collaboration with 10 second songs, would it be released in 2 parts or just one?
Don't you know? We skate around having to keep our jokes to strictly one 5-second entry by extending them out over the course of a multi-part comp! Anything for a cheap loophole! (BF)
Brian, when will you finish Telekats? It's been almost two years and it's so sad the way the most recent episode ended.
I know! What a bummer. I have two more episodes that I just never got satisfied with on a script level, probably because it's far easier to tear down a telekinetic cat relationship than rebuild it. Make no mistake, Boxcar and Mr. Grimbles become friends again, and Rosie is accepted, not as a "Cool Girl" cat, but as a genuine friend who means well. And Boxcar learns to share Grimbles with her, and it all ends in a big reprise of the main theme. So keep that thought with you, and hopefully you'll be less bummed out. (BF)
Who came up with Meeps and what inspired it?
I came up with Meeps, and at first the joke was going to be that Grant found two Meeps for sale on the street, like puppies. Then when he brought them home, they'd slam into each other and multiply instantaneously (this is how Meeps bone, you see), overtaking him and presumably killing him.
Well, this being 5SF and me being lazy, I didn't really have time for any of that shit, so Boom. Window. Grant sees them. They just phase in through the window somehow and replicate on their own. One of the few times where shirking effort and not caring about realizing my original vision made it funnier (probably).
It sure seems like their inspiration is Tribbles from Star Trek, but if so, I swear it was subconscious. (BF)
Without giving away any spoilers, what was the most difficult part of getting this feature film finished (not just including filming)? Have you been surprised by what the most well received parts of the film have been, or did you know when you finished "Yeah everyone is gonna love this part"?
I think, like with any big creative project, there was some nervousness about how it would be received. In the screenings we've done (LA Film Festival, and a few private ones) we've all been pleasantly surprised by the level of the positive reaction. Certain jokes we liked, the audience LOVES. Other jokes are a little more dependent on who's watching the movie. The first few screenings there was one joke in particular that no one laughed at, which confused us. The third screening? Whole audience loved it. Who the hell knows why.. Sitting and watching the film with a new audience is incredibly fun each time. (BG)
Every aspect of making a feature film is difficult. And that's not a negative statement. The medium is filled with obstacles at every turn, and half the fun is over coming those obstacles.
There's a few jokes (no spoilers) that we KNEW were going to slay. But there have definitely been a couple times when the audience laughed and we all looked at one another and thought "holy crap that joke really worked!" (MEP)
What made you guys come up with the idea to summarize films in 5 seconds?
You know, we just woke up one morning and decided to stop being original and make little montages of Spiderman movies. It's a living (JW)
If you had to start from scratch, how would you build an audience? Is it more difficult to get fans on YouTube and Vine if you're not part of their establishment (read: "LOLrandom" humor directed at young teenagers)?
Straight up, you HAVE to be yourself and not deliver what you think anyone else expects of you. That comes later, once you're huge for a very specific set of sketches or vlogs, even though you've kind of changed since then, and the money's coming in and you're going to be able to pay for your high-priced 1-bedroom at 1600 Vine St. as long as you drink from a MateFit bottle in this next Insta. That's when you hate yourself and want to do anything but viral. Because of course it's easier to get fans with LOLrandom. And it'll keep the lights on, but it won't keep your heart turned on likewise.
But before then, when you're younger and struggling and it seems like YouTube won't even acknowledge your existence, you just have to make yourself laugh. This is one of those answers that's a punishing cliche because it's true. (BF)
Oh, man, starting from scratch… it's scary to think about now. I guess only because when we started, we didn't have any huge aspirations so to us there was no "starting from scratch" we just did it because we had fun doing it and it made us feel productive. We always wanted to write and make films I guess this was the lazy way of doing it 5-seconds a day…. for 6 years. Originally NO ONE was watching our stuff other than our friends, for 6 months we had like 10 visitors on our site then suddenly, thanks to Reddit, we got a huge spike because of Magic Show Volunteer. Then we started taking it very seriously and we committed to continually releasing a new 5SF ever day. There was no end in sight…. even though we hoped some giant money man would give us all the cash to make a TV or Movie… that never happened. But after 5+ years we built a large enough audience where we did a kickstarter and asked our fans to trust us. Thank god they did. I guess my only advice on "starting from scratch" is to not think of it as starting from scratch, just START and keep DOING. It adds up and then years and years and years down the line you will look back at when you started and marvel at how it was once "scratch." Find your filmmaking friends, give yourself deadlines and KEEP TO YOUR DEADLINES. The hardest part about graduating film school was that all the deadlines stopped, I was on my own. You now have to be your own boss. Keep working. Keep being productive. And more importantly do it because you LOVE IT, not because you hope to get fame or money, cause there is no money only opportunities to keep creating bigger things. We did 5SF because we loved it and loved hanging out with our friends and making each other laugh. If you keep working on concepts you love with your own unique voice you will grow and find people who like what you do. And to answer your LOLrandom question, I think Vine lends itself more easily to the LOLrandom because its so short, just like us. YouTube can be less LOLrandom because you have more time to spread your wings for pacing and jokes. There is an audience for LOLrandom and there is also an audience that doesn't like LOLrandom. Focus on the art you want and people will respond to it. Good luck and thank you (MR)
Was there any concept you had to get rid of because you just couldn't fit it into 5 seconds?
Yes. It was called the Zambroni. Basically it's us standing around drinking then somebody spills a drink and we call in the Zombroni which is Joey Scoma on a furniture dolly licking up the beer off the concrete. We shot it when everyone in the video was black out drunk and I discovered the footage months and months later. I cut it together but unfortunately it was just drunken nonsense. RIP Zombroni. (MJ)
They usually don't make it to the shooting stage, which means they get relegated to the subconscious, where they're forgotten forever, along with our imaginary friends voiced by Richard Kind. (BF)
What are some cool things we don't know about the 5SF house/HQ?
It's built on an Indian Burial Ground. (BG)
The original owner from the 20s in buried in the walls. (TJ)
When you guys set out to make these films what was your expectation as far as longevity was concerned? Did you ever expect to continue making them for this long of time?
I think (this was back in 2008) we thought our concept was hot-shit enough to get bought out by some phone company who wanted to make a mark in super short-form content. What we didn't know was how kids didn't really care whether something was super-short on their phone…they'd be fine watching an entire season of Buffy on an iPhone screen as long as the battery doesn't run out. So now we got locked into a concept where the runtime is too short to put ads on, and too long to…well…not exist and free us up to do something else.
Whatever. It was fun. (BF)
How well do you think all those 5 second films will translate into making a full length film?
We were asked this question at a screening recently (which 5SF would you adapt to feature length next), and I picked Robodog. Think about it: Robodog walks into space, overcome his faulty programming, fall in love, save the galaxy and get back home. Homeward Bound meets Flash Gordon. I'll be accepting donations in the form of black tar heroin balloons, and the perks range from "Do heroin with me" to "Signed postcard of me doing heroin." (BF)
How painstaking was it when you re-wrote those kickstarter scripts?
It was a lot of fun actually. We meet up on a lazy Tuesday afternoon and started to riff and build on the ideas, some we didn't touch. Throw in some beer and a sandwich and we are pretty happy campers. (TJ)
I had a fucking blast doing the KS films. We shot like 17 films (somebody else correct me if I'm wrong) in one day. We were all kinda looking at each other like "jeez we could of been doing it like this the whole time?" (MJ)
How long are the films before you edit them down normally?
Usually about 8 or 9 seconds. We pretty much have it down to a science these days. Sometimes they're one takes, so we have someone standing off-camera with a timer going on their phone. In those cases, 5.2 seconds (and slightly sped up to fit…I'm not above cheating a little). (BF)
Is there a possibility to publish those lost and gone 5SF like Fartacus, the children of men parody, the red bull sponsored ones and the old 15 5SF like Hallway samurai and Stegosaurus?
Fartacus was, as we discovered a bit too late, almost exactly a joke from Community, so off the site it went.
Alternate Ending to Children of Men, while something that still makes me laugh when I think about it, is so inside-jokey and contains a Van Halen song that we just opted not to include it when we were porting some of the "straggler" 5sfs from my bfirenzi channel over to the main channel.
And Hallway Samurai, Stegosaurus and more…well, you may notice a common element in those, and out of respect, I've chosen to honor that common element's wishes and not host any 5SFs that feature him or were his idea. I know it's an AMA, but again – out of respect, that's as far as I wish to discuss it. (BF)
A question for Brian. How did you achieve such beautiful golden hair? Sometimes I wake up sweating from a fever dream, the image of your magnificent mane burned into my mind.
Well, it started out with me having Edgar Winter-level platinum blonde hair as a little kid. Then time, as it does to all things, slowly clawed away at all that was good until we come to the sandy blonde hair I have today. Maria will insist up and down that I have brown hair, but it's just because she's jealous of my amber locks.
Actually, I hate my hair, because it's so thin that no matter how much Sumotech I put in it (answer: an appropriate amount), the wind catches it and makes me look like I have a toupee threatening to peel off and slap a person in the face outside a Starbucks. (BF)
What kind of films do you find yourself watching?
I watch a ton of documentaries actually. Last few years independent documentaries have really taken off and I eat them up. I also love over-the-top action movies. Give me Keanu with a gun and a room full of bad guys and I'm a pretty happy bro. (MJ)
If DBPM3 ends up being a big hit, what would the next feature film be, and can it be "Pauly P.: My Life Story"?
The next 5sf feature should be a feature length adaptation of the perfect 5sf, MISSING. It's kinda like a mix between "Rubber" and "Adaptation" with Rousselet spending 90 minutes trying to write a 5sf about himself and his missing stapler. It obviously ends in the swamps with Chris Cooper chasing him, as he tried to steal an elusive orchid. #MickeyRourkeAsChartio (PP)
What was the worst 5sf to shoot or edit?
Okay, as far as worst 5SF to shoot goes, there are two categories: Biggest pain in the ass on set, and biggest pain in the ass in the edit bay.
On set, for me personally I hate having to steal shots at public places and get hassled by / create a hassle for people who are working there. So to this day, Flashback Special still sticks with me because a pissed-off dude at Home Depot kept coming out telling us to get the fuck out, and you could tell he didn't want to do it. The awkwardness was palpable, but we were sneaky dicks about it and got the shots we wanted.
The biggest pain in the ass to edit, and I don't know if this counts, but hell, it's The Last 5SF. Not only was it a constant battle against the clock to make deadlines, with me, Tim and our amazing composer John Robert Matz all sharing rough cuts to work to, barging well into the wee hours of 5 AM for several nights in a row just to finish the thing off, but it was also hard to say goodbye – and hard to know in my heart that this was the best possible send-off for all the years of support our fans gave us. I like to say that DBPM3 is low on inside-joke 5SF references (really, apart from Sminkle being in the movie, you'll only spot 5SF stuff on the walls of the police station) because our two-part finale was basically 100% fan service callbacks.
My least favorite 5SF is Hot Day, I think. (BF)
Have you ever thought about trying 4 second films as a spin off? Get that creativity working even harder!
One time we accidentally made a 5SF that was 4 seconds long. Then we did it again.
That's right, two 5SFs are 4 seconds long and they were even released like that. We haven't fixed them. But I'm not telling you which ones. (BF)
Are there any ideas for a 5sf that you wanted to make but just couldn't? Whether you didn't have the resources, it was too time consuming, or whatever.
We all have white whale 5sfs. Some of us more than others (Rousselet cough cough). I've had a joke I've been making people groan over years here called "The Guy That Only Knew One Thing". I'm not going to tell you the joke here because I still plan on shooting it and you guys will fucking love it but it requires Peter Stormaire. Can't shoot it until I've got Peter Stormaire and a bloated dead cat. Need that too. Your move Stormaire. Let's make this happen. (MJ)
I had an idea where a plucky underdog baseball team is down on their luck in the last inning, and the frustrated coach turns to his wheezy, asthmatic relief pitcher sitting on the bench, grumbling "We need a miracle. Mikey, you're up."
Cut to: Mikey slowly, timidly walking to the pitcher's plate, closing his eyes, squeezing a tear out, knowing what's coming…as the coach raises a rifle aimed at Mikey's head and fires.
I'll let you decide why that hasn't been done. (BF)
I use the "What's the craziest thing you've ever done" film as a judge of character. If someone can't find the humor in it, it's a pretty good rule of thumb that we won't get along. So thank you for that, on that note do you get a lot of angry letters?
No, no one takes the time to write an angry letter these days. Which is a shame – I would actually pay attention to an angry comment, I would properly carry that person's hatred in my heart, if they took the time to write "You suck" and mail it to us. But I suppose our love of anonymously shitting on people from thousands of miles away gets a little more difficult, a little more personal, when you put pen to paper. (BF)
I've noticed Olivia and Pauly getting in trailers and stuff, so I guess my question is if you guys want to get involved in film professionally? Do you all prefer acting, or are some of you going for directing or writing or VFX of something size entirely?
5SF is motley crew of multi-skilled individuals. We're like an internet comedy Wu-Tang Clan or Voltron. Each with our own strengths and weaknesses. A few members are primarily actors (such as Olivia & Paul), some of us are primarily writers, or directors, or editors, of VFX. It's a mixed bag. Which is why we all work together so well. I'm much more of a behind-the-camera guy. Write, direct & produce. (MEP)
Hi I'm Paul. Do they get a notification when I reply to this? I hope so. Great question, AFrog. Do folks call you that? THey should. You got it goin' on. Anyway, I got into filmmaking in middle school by way of acting in theater. Acting was my gateway drug into the heroin-filled world of comedy I live in now. All jokes aside, after college I actually became a production assistant and over the last 6 years, have worked my way up that ladder to learn everything I could about life behind the camera. As an actor, it never hurts to be more educated about the other aspects of the filmmaking process #TheMoreYouKnow (PP)
So a lot of my favourite Youtubers have had that one feature film they made that like 3 people saw and that were just a typical youtube video stretched out to 2 hours. For example Cracked, with Kill Me Now, and those guys who made Balls Out. Considering your stuff's 5 seconds long usually, what did you do to make sure your movie would be a good movie?
We wanted to create limitations for ourselves rather than have them imposed on us by the fickle hand of low-budget fate. Hell, that's what 5SF has always been, just by the nature of its format. So rather than have a cheap movie with rough edges, when what we really wanted to make was the next Memento, we went hard in the paint for a shopworn, VHS look, barely-connected subplots, over-the-top performances and bizarre running gags by design. And most importantly, we focused incredibly hard on the script. No page was funny enough until we tore them up and started over again and again and again. The story and characters had to be clear and concise enough to hang jokes off of by the metric ton, or else it would collapse into boring wankery.
And I can tell you in the edit bay, half of my process was finding new jokes in the nooks and crannies of every performance, sometimes after the director yelled cut, sometimes in a reaction shot that no one intended to ever use, and other times by juxtaposing two shots that weren't meant to go there in the first place. I was a part of that screenwriting process and, naturally, the jokes wouldn't just make me laugh anymore on their own. I had to surprise myself as I went about editing the thing.
Whether it's good by other people's standards will be determined in the days to come. But in the end, I have to say I'm proud of this movie and it's not like your average "YouTuber" movie. No way. (BF)
Brian, you involved with writing any of Rocketjump's upcoming projects? Can we expect any 5SFs in the next few months? What with the movie being out and all.
I pitched a few sketches for Rocketjump's upcoming sketch show on Hulu, but they didn't use them. That's probably because what they went with instead is going to blow your mind clean out of the back of your skull. Also, mine were pretty weird and dumb. A classic Firenzi cocktail.
We have a bunch of content we shot that we think is hilarious, and we're just in the last stages of finishing it up to put it on the site. Not so much 5SFs, but some sketches and things that aren't even necessarily Dude Bro related. As well, Maria and I are branching out into video podcast discussions, and the first four episodes of this potential series are in the can and just about ready for deployment on the channel. Stay tuned! (BF)
Do you think you will ever take your great, innovative 5 second format into porn movies?
Anyone who can get off in 5 seconds is either a 12-year-old boy who would be just as well off by dry-humping a wall, or the old man from that Liam Neeson movie "Kinsey." (BF)
How did you get Patton Oswalt and Weird Al in your videos?
Patton found us on Cracked and tweeted, we tweeted back at him, he came over and shot with us. He introduced us to Al, amongst many other fine comedians. Everyone we've met has been awesome. (BG)
That all started when Patton discovered us via cracked.com and started tweeting about 5SF. We were astonished and flattered, and immediately reached out to him to see if he would ever want to be in a 5SF. He was super into it and has been amazingly supportive ever since. Through Patton, we befriended his brother Matt Oswalt, the creator of Puddin'. Through Matt & Puddin' is how we met Eddie Pepitone, Weird Al, David Koechner and a slew of other funny people (MEP)
If you could have any famous person come and do a 5sf with you guys, who would it be and what would you make them do to entertain you within a 5 second time range?
I'd be way too scared to work with Louis CK. I feel like I have this sort of "eager-to-please class clown" persona that rubs a lot of naturally funny, darker-minded comedians the super-wrong way, and Louis would probably fucking hate me on sight. That's just my guess though.
I'd kill to see what Sam Rockwell could do in 5 seconds. The dude is just capable of anything, really. (BF)
Did any of you ever get burnt out on the 5sfs? And if so how did you deal with it? Did you need time away from the project or did you just trudge through?
It's funny, there were times in our 3rd year when we thought "nothing is funny anymore hence THIS film… I think we've done all the jokes we could" but then we trudged on and we surprised that "no, there is still so much more out there." You DO have to take a step back, take walks, go into different environments, challenge your brain to think differently and you will get fresh ideas. It's really hard to be fresh and originally when you are stuck in the same house all the time. (MR)
I'm pretty late to this party, but what were your opinions of Freddie and Brandon when you guys were coming up at USC. would you have ever imagined you guys would become so successful independently of each other?
Love Freddie and Brandon! It's funny, in college I had no idea that Freddie did the "Guitar Hero YYZ" I took a digital media class, probably one of the first ever in 2007 and a professor brought in a special guest to talk about YouTube videos and it was fucking Freddie! He was talking about youtube and making online content while he was still a student! It was surreal and enlightening. They were one of the first creators to really take that platform seriously. They are damn creative and really awesome genuine people (MR)
Freddie, from the start, was a jack-of-all-trades, and more than that, he was a really-fucking-good-at-his-trades-jack-of-all-trades. We definitely all knew he was going to go on and do great things.
We both were on the Cinema Floor in the New North building at USC, which was where all the nerdy film school kids went. Basically like band camp for kids who just found out about Truffaut, and instead of a tuba it's a Canon XL2. That's where 5SF was born, as well as many a goofy short film. Freddie's short Aces is shot in the same room as the early 5SF Ending to a Bad Teen Romantic Comedy, for example. (BF)
How uncomfortable was the Motherface makeup, Olivia? And how different was the construction of the makeup between the film version and the 5sf version?
I can't speak to comfort level, but the new masked really stepped it up a notch. Before they were rather make-shift. For the Stream-A-Thon it was just a rubber Halloween mask turned inside out. But the new mask was designed & constructed by Don & Deb Rutherford (who with Olivia on The Vatican Tapes; a quick perusal of their imdb will show that Don & Deb mean serious business)! (MEP)
What has the transition been like for you going from short to full feature length?
Not gonna lie it was huge. We had to take everything seriously for once when it came to permits, paperwork, schedules, and paying people. Making 5SF's for no money in the backyard doesn't take an army, but making sure that everyone involved in the production of a feature has what they need to do the job at hand is challenging. With each day you only have so many attempts at each take/scene so you've got to get it right or find a way to pay for your mistakes by taking away from other parts of the budget or shoot days. Thanks to our fans backing us on kickstarter we were able to pull this off, and even still relying on so many favors from friends and industry connections. (TC)
Initially my focus was on feature length films. I was actually finishing my first feature when 5SF launched. So I had to transition from long-form to micro-short-film and then back to long-form. And I'm happy to report that 5SF made me a MUCH better filmmaker. If nothing else you learn to be efficient & effective with your images and words. It was nice to get that breathing room back. (MEP)
I know some of you guys have moved to big projects in TV and films, so as a student about to go to LA to intern and hopefully move and work out there in the future, what's your advice?
My advice for you is to network, meet people that you get along with great and both have resources that will help each other, for example someone has a camera but needs a script, you have a script for a sketch but need a camera. Share the work and don't be afraid to alternate, one project you direct (if that's what you want) and then next project switch to aid someone else. This whole town is based on friends that trust each other and can work together. If you stab someone in the back that word will get around and hurt your name and work ethic. Also start small! Don't have giant ambitions without figuring out the tiny steps needed to reach those big goals. It's all about creating little opportunities and to keep them growing. That's what 5sf was for us. A place where a bunch of friends who all had different resources and skills connecting to work together for the greater good. And I can't stress this enough -have patience. Nothing happens instantaneous. It took us almost 6+ years to grow to the level where fans and investors would trust us with a feature film. (MR)
What happened to the Sminkle sub-plot with the nudie trading cards?
AH YES! Brian went through about TEN versions of the Sminkle B-plot. That particular one we didn't go with because the shape of the movie changed pretty dramatically – thematically it wasn't just about the bros having a sausage-fest and Sminkle having a sex-fest. We wended up going back to Sminkle's roots a bit, which was just him being batshit weird and hilarious. (AO)
The nudie trading cards was a plot that had us laughing in the initial stages, but it just didn't hang together as a compelling storyline. And that's because it placed an emphasis on Sminkle going around looking at boobs, instead of getting to know him better as a character. That first draft positioned him solely as a coked-out maniac, and the final version (indeed, 10 drafts later) paired him up with another officer so we could peel back his manic exterior and get to see the mixed-up dreamer inside. A few of those first-draft jokes remained ("Well, I don't remember the sophomore year prank…" and "I'm an immortal fuck machine" for example), but overall we're much happier with the way this almost completely disconnected subplot unfurls now.
One of those drafts, possibly the ninth, just threw every fucking last thing we came up with right out the window, and started from scratch with a played-straight, utterly depressing look at Sminkle's crumbling marriage to a wife who hates him and hates herself. On the advice of their marriage counselor, they took a couple's retreat to a cabin ACROSS the lake from the Dude Bro's sorority house. Of course, Sminkle and his wife had a long history of being tormented / romantically entwined with the dude bros, and it wasn't long before Sminkle's wife wound up in bed with Turtleneck and Flannel. Sminkle loads up his gun, prepares to head out across the lake, and then just shoots himself in the head instead.
Yeah, well, we didn't go with that, but it also had a great scene where Sminkle's jerking off in the bathroom dreaming of his youth, and he has the sink running to cover up the noise, and his wife tells him she needs to take a shit so can he please hurry up with "washing his face." (BF)
What process did you guys actually go through in post production when it came to taking the 5K Raw footage and making it look VCR-esque? I presume you did your colour grading and stuff prior to that?
Well, DBPM3 is an interesting case. I didn't handle color grading because we all knew there was going to be an extensive post process where the directors would want to experiment with how "VHS" they wanted the footage to look. It would be a lot of back-and-forth, a lot of discussion between the three of them, and that look would (naturally) greatly affect the color. Plus, I live in London – sending over a new rough cut of the movie via Transmit would take all day. So the marching orders were to just focus on cutting a funny movie, and leave all the color work to the team in LA. That said, I still threw a few of my own tweaks into the cut, just some basic color correction for a few scenes that needed it, some day-for-night stuff, and a mockup of how I thought the ghosts should look. (Spoiler: There are ghosts)
And actually, what they decided on doing (rather than go with a pre-built AE package of VHS looks) was to run the whole damn movie through a VCR. When they wanted some extra fuzz and degradation, they'd shake or smack the VCR. It's always better to shoot for realism if you can do it. (BF)