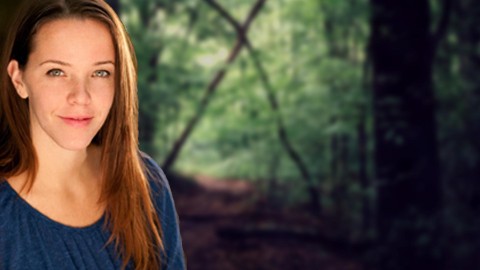 My short bio: My psychotherapy practice focuses on client-centered, somatic therapy with a special emphasis on sex-positivity, gender expression, and neurodiversity. Sexuality is the best source of information about how you relate to yourself and others, and making it a big part of the therapy process is tremendously rewarding.
My Proof: www.heatherbrewermft.com, @HeatherBrewerMA, http://heatherbrewermft.com/blog/?p=501
I can not seem to stay interested in a sexual partner longer than 6 months. I try so hard and i really like the person but i find myself looking for another partner. I feel terrible about it but i just cant help it. Spicing things up makes no difference. Am i faced with relationship hopping for the rest of my life?
I'm so glad you're asking, because this is such a debilitating problem when it comes to relationships. I'm reminded of my favorite Rumi quote: "Your task is not to seek for love, but merely to seek and find all the barriers within yourself that you have built against it."
I'd amend that a bit to say that you don't actively build against things so much as you are patterned to do so by your experiences. So, to best answer your question, you'd need to get in touch with what you begin to feel as you approach six months with someone. The six month mark is a big deal time in a relationship, and a lot of them end around here. It's when you start to really see someone, and begin to need to really show yourself. The fuller person shows up, and sometimes we don't like what we see, or we don't want to be more fully seen. It also tends to be the end of the intense bonding phase, and it's very likely that your system has a difficult time with that. This is where therapy can support you in exploring what got missed when you were first learning to differentiate from another person, which includes looking at what you're working with. As "alixinwonderland" suggested, sometimes it's a matter of finding the right person. That too takes a sort of practice. We aren't always good at pairing up with the people who can actually provide what we really want and need until the process is made more conscious.
You might like to read "Getting the Love You Want," by Harville Hendrix which is a very straightforward, but strenths-based guide to understanding this better. I also like "Getting the Love You Want" by Bader and Pearson. I wrote up a review of it here: http://heatherbrewermft.com/blog/?p=377, and focused primarily on this phase of relationship, because it really is one of the hardest.
How frequently do you see men in your practice who have a low (or almost nonexistent) desire for sex, whereas their wife/girlfriend is the one who is sexually frustrated? What kinds of things tend to cause this? And what can a woman do when her husband seems uninterested in sex (and is not having an affair, as a possible cause)?
This is such an important topic to bring awareness to! It definitely happens, and it happens way more often than one is lead to believe through media or even personal conversations. That can make it uniquely difficult to explore if either person feels shame (commonly, the woman will feel shame for being "too sexual" and the man will feel shame for not being sexual "enough").
What causes it typically has nothing to do with gender. Low desire is typically a block, and blocks are in place for a reason. I say typically, because some people do just have lower libidos than others. I'm assuming you're talking about a reduction in desire. A block, on the other hand, is a physical and emotional bracing against something that's being deemed unsafe. It's very important to understand why it's happening, which can definitely take time and proper support. Will he talk about it? What comes up if you ask?
How did you get into this feild of work? What school offers this program of study?
I come from a family culture that fosters a lot of self-exploration and healing. I also sometimes ended up in a peacekeeping role as a kid, which meant knowing enough about what was going on with everyone to facilitate a harmony that worked for everyone. So I was predisposed! Most of us are. That's the factual reality behind the distortion of "all therapists are crazy." We aren't. I'm sure some are. But really we just learned a lot early on about the necessity of the role of the healer/helper.
When it comes to sexuality specially, my answers are similar- I was very fortunate to come from a feminist family. That made recognizing stifling and oppression a lot easier. I had a very potent moment of awareness about the importance of sex education, conversations and healing when I was in high school. I talk about it here: http://heatherbrewermft.com/blog/?p=400. Do a "find on page" search for high school, if you want to read just that part.
As far as where to study, you can be certified as a sex therapist through various schools. Would you like to let me know where you live? Regardless of your location, it will be important that you supplement your education with lots of books and workshops and consultations. Most universities offer sexuality courses as almost an afterthought, so you'll be left needing to find your own specialty training (which is fun anyway).
What was the most uncommon/unexpected or surprising sexuality-related case/client you ever had?
This has been a really interesting question to ponder. What I'm finding as I reflect is that I've never been very surprised at what comes up. I think the closest I've come to something like that is when a client shares something about their sexual activities or fantasies that tells me something about them that I didn't know before. But that's exciting to me because it means I get to know them even better. One of my favorite things about my work is that I'm always learning new things about people, so maybe my struggle to give you a nice juicy answer is that I'm constantly working with the unknown. But what I learn about any individual always makes sense- at least once I know enough about them- because it's part of their unique experience. It's their reality.
I'll keep thinking for you, though, too. 😉
In your opinion, how can someone who's suffered sexual abuse at an early age heal from that trauma and emotionally prepare for sex? Surely there are better ways than just trying to learn experientially with each encounter.
This is so important. I'm so glad you asked. It's entirely possible to having a very rich, enjoyable and fulfilling sex life despite past sexual abuse. And there are definitely better ways than experiential sexual practices. Those often perpetuate the struggle.
As with anything, it depends on the nature of the abuse, especially the relational pieces. Speaking broadly, what we do is find where the tension of the trauma is still being held in the body, and then work on releasing it. Breath work is extraordinarily beneficial for this. You work on breathing deeply, and track where the breath is constricted. When you tune into the places of tension and begin to release them, old thoughts and emotions will arise, but this time they are dealt with as they always should have been. Slowly, the body returns to equilibrium and sex is no longer a challenge.
Throughout this process, I am right there supporting the client with whatever is needed. A huge part of the healing is the relationship between therapist and client, and this is more intensely true for someone with sexual wounds. Sexual trauma hits a person deeply, and can become terribly intertwined with their sense of self. Untangling it must come with a strong sense of trust and safety in the room, and the work is necessarily slow and gentle. Much of this can happen with a good, informed and aware partner, but I always, always recommend that this is done with the support of a professional.
I just did some writing on how to work on fuller embodiment, which you can read here: http://heatherbrewermft.com/blog/?p=470
And there is a completely awesome book about this called "Healing Sex" by Staci Haines. It's a comprehensive sex-positive guide to working somatically with sexual trauma. Here's my review of it: http://heatherbrewermft.com/blog/?p=341. I couldn't recommend it more highly.
I'm only 26, but I've basically had no sex drive for months now (and this isn't the first time this has happened). I do have an anxiety disorder, but I don't know if that's the sole reason and I have no idea how to get my drive back. Any thoughts?
I'm sorry to hear that. That can be so upsetting! But I'm sure it arisen for a reason, so it's vital to figure out what that is. Since you mentioned that you struggle with anxiety, the question becomes about where the tension originated, and how you can practice something new. In all likelihood, an old anxiety is getting periodically triggered by something external. You may already have a sense of what that is. Anxiety is the body's alarm system. It tells us that something is unsafe and needs to change. But sometimes, it gets stuck in the "on" position. That means that the built-up tension didn't get a chance to be safely released. That's what an anxiety disorder is. And to heck with having sex while you're on high alert! Anxiety won't go away until your body deems it safe enough to turn off the alarm. I absolutely recommend that you treat yourself to therapy to get some relief from this. I also recommend that you concurrently practice meditation (Iyengar or Hatha- the body-based ones), yoga, swimming or anything else that helps you to be safely in your body. If you feel safe really getting at the sexual component, notice what arises when you masturbate or try to. The reasons "why not" will arise very quickly! But stay present with your body's sensations. The more embodied you can be, the more you can track about what's happening and understand what's needed. This is just like noticing that you're hungry, and then eating some healthy food that will satiate you. Learning to get more embodied will begin to restore some nice flow, which will give you back your typical energy (and sex drive).
What do you believe is the most common misconception/myth about sex?
Ooo there are so many! I suppose the belief that there's one healthy kind of sex is the underlying belief with most of them. But for your angry enjoyment, here are few big ones worth mentioning: -That sex means intercourse. -That it should be kept secret. (This is distinct from private.) -That you should be inherently awesome at it. -That women take longer to orgasm. (They take the same amount of time on average when their favorite spots- like the clitoris- are being directly stimulated.) -That men don't get emotional during or about sex. -That women want it less than men. -That orgasms should be the main goal.
Ok, who's angry? Rahr.
Have you ever had a person who considers themselves asexual seek you out for advice?
I have and do! It's not always the reason someone comes in, but sexuality is always not the only means of exploration in therapy. When it is the desired focus, there's still plenty to explore! Feel free to ask a follow up- I imagine you may want to know something more specific.
What do, when ones wife's libido has completely disappeared? From previous conversations it's because of the weight she put on after our first kid was born. She doesn't feel sexy, doesn't want to have sex. (Except when she's under the hormonal cocktail of fertility, apparently) For me this sounds like sex, for her, has nothing to do with me. But then I feel selfish for wanting it when I know she doesn't. But dang, I made vows when we got married, but celibacy wasn't one of them.
Ah swell, you know what? I just got a lot of useful information out of reading about her relationship to her body, and to exercise. If she isn't comfortable with her body, then she's not going to want to be feeling it in order to have sex. Sex means feeling all kinds of sensations, which make a person very aware of the body in which they exist. It's part of why it's so wonderful. But if what she feels when she is present and embodied is un-sexy and unattractive, then of course she doesn't want to be reminded of that. And you don't want her to dissociate from that in order to make sex happen, either. Your wants and needs certainly matter just as much, and it sounds like what's needed is for her to be more active in working this through. It's going to be important that you are very warm and supportive about this, even if you're also giving her some firm nudges towards therapy or reading some good books about this. Approach it like it's a mutual struggle, because it is. And how you deal with it will help or hinder the process. It needs to be safe for her to explore and then share with you what's underneath her self-consciousness.
I also mentioned that there was useful information in finding out that she overdoes it and tires out. For a little re-patterning there, practice together doing small and easy things. This can be sexual things, if she's willing. Ask her if she'd be willing to kiss for a little while with no intention of moving towards heavier petting, even if you get aroused. Let her slowly re-inhabit her body in safe little increments. You'll get some nice contact out of that, too.
Because I can hear your frustration, I want to strongly encourage you to get support with this. If she isn't willing to do couples therapy together, go alone. It will help. If your frustration is too big and has built up over too long a period of time, it may be nearly impossible for you to be supportive and patient in the way that's needed for you two to get through this.
I don't get turned on the way I used too. No matter if it's a serious partner or a one night stand deal I just don't physically get aroused the way I used to. What could cause this? I also have an extraordinarily hard time reaching orgasm. I am a female 22 years old. What is wrong with me?
First of all, let's not word it as "something wrong." Your body is clearly saying something to you, so it's important to listen to it without putting judgment on it, which just makes it hard to hear. Consider what was happening when this first began. What was going on in your life? Did you just graduate? How did you/ do you feel about yourself and your life right now? There is almost always something that triggers a physical response like this. And then consider what's being triggered. A button got pushed. What is that button? Why is it there? It's best that you have the support of someone else as you look at these things.
Where you're getting stuck as you approach orgasm (or try to) has a lot of information. Do you take a long time when you're masturbating, too? If not, then we know that the struggle is more relational than physical. Take a look at this: http://heatherbrewermft.com/blog/?p=105 and see where you end up hitting a road block. Once you know that, what to do about it will be implied. But again, it's always best to have someone's support with this. We can only take ourselves as far as our existing boundaries.
So, I have noticed since I got out of an abusive relationship, my sexual tendencies have gotten more extreme, not like rapey but I have gotten really into bondage and enjoy being choked. It's gotten to the point where I don't care about having another relationship, because I don't think they will be down with choking out their boyfriend. Did having an abusive girlfriend break my brain into thinking this is what I want?
Good for you for extracting yourself from that. It's entirely possible that you laid some new pathways between intense sensations and pleasure, especially if you were together for a long time or it was physically reminiscent of what you grew up around.
Because this new play came out of an abusive situation, I strongly recommend that you explore it with a therapist. But know that it's possible you'll end up being happy as a clam with your new found tendencies, AND you are not alone in enjoying choking. Plenty of happy, healthy people safely engage in that kind of play. Stay a little concerned about it until you know more, but know that it may be a lot more complex that "this is bad and I have to keep it secret." We especially don't want you avoiding needed human connections because of it.
Look for a kink or sex-positive therapist in your area, or a trained and informed coach, if your options are limited where you live.
Swinger here, how many problems do you see people struggle with that are attributable to societal norms of monogamy?
Much of what people struggle with are societal or familial norms period. So much of therapy is figuring out how to get what you want and need by expanding your awareness of what is possible. So whether someone is polyamorous, swings, or is monogamous, it's about exploring where they see their limits and then broadening their abilities. What comes up for my clients who are in non-monogamous relationships is rarely different from the monogamous folk, because you're still dealing with a person's relationship to themselves first and foremost.
Do mental health issues come up during sex therapy, and if so, how often?
It matters what you mean by mental health issues. My short answer is yes, always. The mind and body are intertwined, so you can't work in one realm without the other.
What do you find to be the most common issue you provide therapy for?
That's easy to answer broadly: relationships. Everyone is looking for good, safe and pleasurable connection. I find it to be really heartening. It seems like the recipe for a lot of rich connections with so many people working towards it. And I get to see that happen all the time!
How has your profession affected your personal sex life?
Great question! I'm very big on being transparent, so I'll have to balance that with maintaining some privacy, which is important for my clients' work… Much of it could be summed up by something that Shar Rednour said at the Catalyst Conference last weekend: "Having education about your pleasure means a lot more pleasure." That has definitely been true in my experience. Not only physical pleasure, but emotional pleasure and connection and depth. It's pretty lovely.
For a little while I felt some pressure to be stellar in my sex life. You know, being a "professional" and all. But that didn't last long. I was able to recognize it as silly after a short time. That's just not how it works. There's always a dynamic. Even with masturbation.
I have had flashes of someone else's abuse pop up at inconvenient times, and that's really hard. Self-care and solid boundaries are vital to my work, and that stuff helps a lot. But I'm also just a person, I care tremendously about my clients, and being affected is a natural reaction to horrific events.
Overall, it's a gift not only to my sexual life, but life on general, because there are more and more things to learn and explore. I love that.
Can celibate people get therapy and will it complicate their lives and make them die early deaths?
No matter what's going on in someone's sexual life, they have sexuality. Asexuality, for instance, is also a type of sexuality. The exploration is about better understanding yourself and how you relate to others.
For the latter part of your question, I'm not exactly sure I have your question right… Therapy can absolutely be difficult and challenging. And sometimes things can feel worse before they feel better. But with a good relationship with a good therapist, awesome stuff can happen. I'd argue that that prolongs life.
What is your primary goal in therapy? If a couple is having trouble being stimulated, how do you even begin to fix their issues? Do you feel embarrassed at times ? Do THEY?
The goal is always a mutually created one, and therefore entirely dependent on who's in front of me.
And where to start also depends on where a couple feels stuck. There's a typical orgastic cycle that you could peek at, if you're interested: http://heatherbrewermft.com/blog/?p=105. Each person may feel challenged by different places in the cycle. We begin our work wherever there's the most energy, using existing strengths and resources as well as adding new ones. Would you like a random example? Or would you like to share a bit more?
I almost never feel embarrassed, because it's not my stuff that's being explored and I'm very comfortable with the topic. A huge part of my job is to have done a lot of the work as a client myself, and to know when my stuff comes up in the room. When it does, I name it, because it would be visible and/or felt in the room, and that's exactly the sort of thing that we are there to focus on- what's right here with us.
Clients definitely feel embarrassed at times. It's such a vulnerable topic. If there were no embarrassment, I'd be concerned! People have varying degrees of comfort about it based on what they've learned and experienced, but I'll tell you this: everyone feels relieved at having a space in which to share this stuff and to look at it together. Shame's only real power is in keeping you silent.
Is there a common theme with many of your clients, such as needing better nutrition (and/or exercise) for improved sexual health? Or is it moreso mental than physical? (Even more spiritual than mental/physical?)
Nutrition and exercise are definitely very important components of somatic work and sexuality, and I do make that a significant portion of most clients' work. Someone dealing with a lot of anxiety, for instance, won't be able to do much good work in therapy if they're drinking many cups of coffee every day. It would be next to impossible to help their nervous system find homeostasis if we were up against a daily input of something that does the opposite of that.
I appreciate that you're bringing up the spiritual component, because there's this sort of trifecta in therapy of balancing sensations, emotions and thoughts. You could also think of it as body, mind, and spirit. The "spirit" (whatever that means to you) component can often get missed, but is important to explore, because it tells us something about a person's locus of control. This in itself must be balanced, because if it's too far inside oneself, dealing with the external world will always be frustrating. And if it's too far outside (and this is where you sometimes hear people being accused of "spiritual bypass") then the person won't do enough for themselves, which can be scary, angering, depressing, etc.
Different people are in different places with all of these things, but most often, people begin therapy in need of some re-training on how to feel sensations and emotions. I think that this is largely due to how often we are encouraged to disconnect from these things. So when I ask, "What are you feeling?" it can be a struggle for many people to not give me a thought in response. But a huge portion of somatic sex therapy is about connecting to base input, which begins with sensation. One's sense of smell is always a great example. We finally got some rain here in Los Angeles last night, and today I can smell (sensation) the wet sage outside. I feel warm and nostalgic (emotions) when I smell that, because it reminds me of my childhood (thought/meaning). Being able to connect all three is vital to the process, because if you always skip right to thoughts, you end up doing the equivalent of writing up academic papers without any research.
It's easy enough to say, "I'm fine," when you clearly aren't, and somatics seeks to match the body's expression to the mind's. I'd say the spiritual aspect shows up in both realms.
What are your thoughts on female viagra?
If you're talking about Addyi, that's a simple one. I'm against it. It's not a "simple" drug like Viagra, which is limited to assisting with arousal. Addyi affects the nervous system like an antidepressant. I'm not against any use of medication, but an attempt to artificially boost the libido is a different matter. Low desire is there for a reason, and defenses should be honored and explored, not plowed through. When you find the source of the struggle, you know what to do instead to free a person up to feel desire once more.
How does sex therapy differ from sex-work? I know there's a difference, but I'm not entirely sure what the difference is and where.
Most people who call themselves sex therapists mean that, like myself, they are psychotherapists who specialize in sexuality. Sex work or sexual surrogacy, etc. typically involves having sexual contact as part of the healing process, which doesn't occur in sex therapy.
Here's a link to an interview I did with a local sexual wellness store. I say a good amount about that here: http://heatherbrewermft.com/blog/?p=400
What happens if I masturbate daily, anything bad?
Good news! Nothing bad! That is, nothing purely physiologically bad. And in fact, as someone mentioned, there are health benefits no matter what your gender.
But since you're asking, I'm going to assume that you have some discomfort with masturbation. If you feel guilty or ashamed (or anything unpleasant) about it, then I would call that something bad and I encourage you to explore that. I'd love to just fix it for you by telling you that it's ok, but I'm no match for years of you believing something else! Consider what you learned about sex and masturbation, particularly the unspoken messages, and then consider whether or not those things work for you. Do they match your intuition about it? What motivations might your parents/ teachers/ clergy have had in imparting that information? So much of therapy is removing the layers of junky stuff put upon us by others and by negative experiences. Get down there to you, and decide what's best for you. And do it with the support of someone else, but we can't explore or teach ourselves what we don't know. There are lots of resources out there, too. You might consider reading Betty Dodson's book "Sex For One" or my new favorite find "First Person Sexual" by Joani Blank to start.
How important is a man's size to a woman –really?
I have a few things to say here. Let's start with the good ol' "it depends." It can certainly affect intercourse if the man's penis is particularly small or particularly large. But let me encourage you to consider that intercourse or any type of insertion is only one part of sex. Clitoral and anal stimulation are favorites for a lot of folks, so be wary of over-focusing on insertion. Focus instead on getting to know what you like, and what your partner/ potential partner likes. If you haven't yet had sex (or have been scared away) and are concerned about potential partners enjoying what you provide, gift yourself with some books and classes on anything that interests you: oral sex, anal sex, mutual masturbation, etc. And don't forget that a significant portion of what's happening in a sexual encounter is mental and emotional.
"Sexuality is the best source of information about how you relate to others": can you explain this please? I'm not sure I understand and so can't tell whether I agree.
Ok, so first of all, the presenting "problem" is never just about sex, but about a person accessing the self and expressing themselves to others. Let's look at a scenario. What happens during masturbation versus sex is always a great vehicle for exploring this.
Let's say that a person masturbates daily, usually in the afternoon, and uses a vibrator (the details of how, when, why and where matter a lot). When it comes to sex with their live-in partner, maybe they initiate two or three times a week at nighttime, and they don't bring in the vibrator. For the sake of simplicity and answering your question, let's assume that the partner would be cool with whatever this person brings into their sex life. You can see from this that there are differences in relating to this self versus the other. In therapy, we would explore different aspects of this in order to understand the dynamic. Maybe we'd find that the person isn't comfortable with her partner knowing that she masturbates daily, because she was taught that masturbation is unhealthy, or past partners shamed her for it, etc. Or maybe we'd find something slightly more complex, like that while her peak arousal usually happens in the afternoon, she isn't comfortable with that amount of light when it comes to partner sex. So she's comfortable with it in the total safety of solitude, but not with the vulnerability of being seen. Once we know we comes up, we can start to re-pattern things in such a way that allow the client to be more fully who they are naturally. Sexuality is the vehicle for exploring a person's go-to dynamics.
Can you offer a contextual definition for "sexuality"?
Defining sexuality gets to be a really big process, and I think that that's good and as it should be. It's necessarily complex. I think the simplest answer I can conjure is that it's your unique energy, how it moves through you and through the world around you.
What's one tip you would give to anyone regarding fostering a healthy sexuality / clear sign that they might need therapy in this?
I think the short answer is to stay curious and open. When you feel turned off, constricted, uncomfortable, etc., get curious about why and seek out support for your exploration. That can come via conversations with trusted friends, books, workshops, and of course, therapy.
Regarding when you "need" therapy, well, I consider therapy to be an ongoing supportive process in which you get to learn and develop in order to become more of who you already were deep down in there. So I'm very big on being in therapy simply for the sake of the work, not just in an emergencies or to "fix" something. If you aren't satisfied with an aspect of your sex life, then therapy can help! =)
What does the typical session consist of?
This depends entirely on what the client came in for. Somatic (body-focused) therapy can look from the outside very much like any other modality. What makes it different is the heavy focus on and inclusion of what's happening in the body. As we talk, together we track what's happening in the client's breathing, muscle tension, heart rate, etc. So when it comes to exploring sexuality, there's oodles of information there because it's such a body-based experience. Because the early muscular patterning of the body shows up very quickly when we talk about sex, we get to see where a person has blocks. Let me ground this in an example for you…
If someone comes in wanting to figure out how to have more sex in their relationship, we start to track what comes up when they try to initiate sex. Maybe she's attracted to and feels safe with her partner, but when it comes to asking for sex, her muscles tense, her heart rate skyrockets, and she just wants to hide. Once we tune into those sensations, we can begin to find their source. A common thing that comes up there is the fear of rejection or as being seen as "over-sexualized." Once we know the nature of the block, we can begin to practice a new way of being. In this scenario, we might do some deep breathing, some opening of the chest muscles, reality checking with the partner, etc.
You mention neurodiversity. What are some of the challenges you help people address that are related to that?
One of the very biggest topics in the room is often how the client can honor themselves, and how they can be understood and supported by others. This is very much any client's work, but with clients who are on the autism spectrum, for instance, we focus heavily on a sort of translation of experience. A lot of people are misunderstood and/or targeted for the ways in which they differ from many others (especially during their childhoods), so they tend to need a lot of space to explore what's possible when they aren't being told how to be.
It's one of my favorite areas in which to work, because I find it delightful to answer questions like, "Why do people have sex?" How does one answer that?! Well, we answer it together. We look at what they like about sex (or think they might), Somatic work is hugely beneficial here, because everyone's common language is the body. When you understand better how the body (and specifically: your body) functions, it's like having this secret code. Ultimately, that works for anyone, but lands really well for the concrete thinkers.
That said, it's a huge spectrum, so no two people's work will look the same.
Do you talk with other professionals or autism advocacy groups to learn/develop techniques to improve your approach?
I do! I particular enjoy the work of Jade Ann Rivera (http://jadeannrivera.com/) Nick Walker (http://neurocosmopolitanism.com/), and Sara and Bob Yamtich (http://sarayamtich.com/ and http://bobyamtich.com/). I also attend consultation groups in addition to supervision, and I read books and try to stay current with the research. A big portion of my own work is to keep an eye out for my own blindspots. This is always important, but I sometimes wonder if internalized neurotypicalism is more rampant than other -isms, as it occurs cross-culturally. So I try to stay frosty!
Is low or non existent libido more common in a homosexual lesbian couple than a heterosexual one?
Oh such a tricky question! I'm assuming you mean when both partners are experiencing low or non-existent libido. I can't speak to the statistics on this, but I think the answers probably lies in the fact that women tend to have more blocks to exploring low desire than do men. We're more often expected to not want it as much or as often, to be the recipients rather than the initiators, or simply be politely indirect or quiet about our needs. So if you're dealing with two women with low desire in a relationship, then maybe you see that problem perpetuated for longer.
I am an older straight guy and a virgin. I can't seem to imagine having sex with someone I am not physically attracted to. Do I have a problem? The reason I ask this is because I see a majority of my friends on the opposite end of the spectrum and would be willing to have sex with anyone and everyone.
There is definitely nothing wrong with you. Following your intuition is a good thing, especially when it comes to something so body-based. How could you not have some preferences? Having no preferences, as you're suggesting is the case with many of your friends, is something to be concerned about. That can stem from lots of places, many of which are worrisome: dissociation, lack of confidence (I'll take what I can get), negative beliefs about what's possible for sexual connections, etc. And, of course, your read on them could be wrong. What's most important is understanding that what works for them doesn't have to work for you. Sexuality is incredibly unique. Isn't that great?
I think the lingering thing here may be to explore how you choose your friends or what you get from them, and so on. Are you often left feeling different from them? Be curious about that.
Can sexual attraction be built over time even if there is no attraction at all in the beginning? Even if I get to know someone and like them as a person, the physical attraction doesn't seem to come with time.
This one is tricky. Yes, physical attraction can be built. Sometimes being surprised by your attraction once you get to know someone is especially pleasurable, because it means you weren't projecting onto them. Being open to attraction arising can be very important.
But are you starting with indifference? For instance, why bother with forcing a connection if you don't want it in the beginning? That's a particular thing to do to yourself that I encourage you to explore.
Alternatively, if you feel indifferent to almost everyone, then we know that something is going on in your boundary between yourself and the outside world. Then it's important to understand how that came to be. Were relationships devoid of attraction modeled for you when you were little? Did you see people hurt each other a lot in relationships? Things like that would certainly leave your system in a shut down mode. If it's never good, why bother to connect?
That's a lot of stuff to explore, which I definitely recommend you get support with. You'd get to see that come up with a therapist, too, and then you could explore it real-time. I know that can sound really challenging, but the payoff is so great.
I seem to be physically attracted to people outside my race in general which makes dating a lot harder for me. Is this normal or I am asexual or something?
What's wrong with being attracted to someone outside of your race? Shoot, if you aren't allowed to pursue the people you're actually interested in, then of course you're struggling to feel any sexual charge with others. Do you have structural limitations here? Like a parent who would disown you if you were in an interracial relationship? Or are you finding that population to be racist towards your ethnicity? Those are different challenges and will take you helping to create as many external changes as possible. Either scenario will need support.
All of your questions revolve around being unsure about your natural tendencies, and I'm noticing a strong feeling of wanting you to be gentler with yourself, and to trust yourself more. Maybe you're onto something with the distrust, and that's where having a therapist is incapable. Concurrently, I bet it would be tremendously helpful to have a regular, body-based practice. Look for an activity that requires your body knowledge, like yoga but it can be anything active. Do it regularly and listen to your body. You can also practice this with eating. Are you hungry right now? What does that feel like in your stomach? Or are you full? What do you notice about that sensation? If you're hungry, what would you like to eat? What would feel right? Go to the store or a place where you can see lots of foods if you have a hard time coming up with things on your own. Our dynamics show up about as readily with food as they do with sex. And p.s. this assumes that you haven't struggled with disordered eating. If you have, don't embark on that without a therapist.
You'll love trusting yourself more. I hope that happens for you very soon.