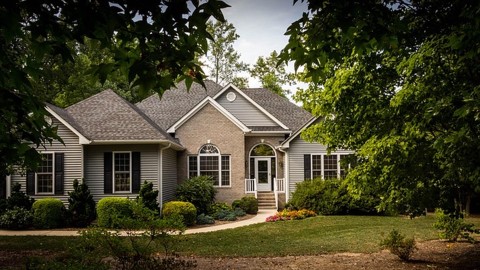 Using real estate I turned $100,000 into $750,000 over the last 3 years, ask me anything
$750,000 total value is a combination of cash and equity. It really is possible with hard work, finding good deals, and a little luck. It takes guts and putting your money where your mouth is. Please ask me anything if you would like to.
How many buys did you make compared to how many offers you made? (1 out of 10? 1 out of 50?)
I used to buy off the MLS and that took a LOT of offers, I would guess I made about 50 offers and would get 1 good deal, but even those homes were not that good of deals. The best deals never hit the market…
How long would you research a house before making an offer?
Depends on the area, some I would drive out to the house and research the market and all the comparables so I might have a few days to investigate a home before buying. Some I got a call, I drove to the house because I had an hour to give them an answer, kicked the tires a little, ran the comps, estimated the rehab, then offered that day all cash. That was a deal in an area of $200,000 homes and I got it for $85,000 because I was the first buyer at the party and made my offer same day. I thought this $85K home was going to be a home run, turns out the home was almost a tear down and needed about $75,000 in rehab and it was going to take 1.5 years and 4 different contractors, so I decided to just sell it to somebody else take a small profit of $20,000 and let them deal with all the other stuff with the city, permits, demo, mold, asbestos remediation, dump fees, more permits, new roof, foundation repairs, etc etc etc
How many people did you work with to acquire the properties, not including the people who worked on the houses?
I have 5 wholesalers who send me deals, I have 5 agents who work with investors and fixer uppers who send me deals, I get 2-3 deals sent to me per week that would make money. In real estate the more money you have the more money you can make, it's that simple
How many zip codes did you learn, and how many did you work in?
I don't learn zip codes, just pick a few cities where you can afford to buy homes and get to know the cities inside and out, as you do deals you will get better at spotting deals
What was your average turn-around time on a house?
for a light cosmetic fixer its about 3-5 months from buy to fix to resell. Best deal was 6 days, new buyer was all cash 12 day escrow, net profit was $77,500
Do you have a realtor on your team, or are you a realtor?
I am a real estate broker, I work with realtors who focus on selling fixers
How often would you buy foreclosures, versus making offers to houses not on the market?
never bought at the foreclosure auctions, not yet, auctions are shark infested waters…
How often would you make offers, and how often would you buy, houses listed for sale?
make offers every week, seller might call you back in 6 months asking if you are still interested in buying, even when seller told you your offer was terrible. One seller laughed at the offer…then called back and accepted it
What type of houses do you consider the best deals?
What would lead you to believe a house would make a good buy? 70% rule for flips, buy the worst house in the best area
How did you approach people if their house was not for sale and offer to buy it?
Step 1: knock on front door Step 2: Hi I'm (state your name) I buy homes and was wondering if you ever considered selling this home Step 3: if for sale, buy home, fix home, sell home Step 4: profit
How much time did you spend doing this per week?
I work full time in real estate
How many houses did you flip during this time?
23
Did you use your own money, or investors' money?
started out using my own money now use investors money and my own or a combo of both
Have you ever lost money? What happened?
yes, paid $77,000 for a home in a remote/bad area on a dirt road, spent too much on the rehab/over-improved home for the area, sold it for way less than I thought I would $100,000 vs. $140,000. Lost about $10,000. What happened? Learned a valuable lesson…now I don't buy crap homes on dirt roads in less desirable neighborhoods…
If you were to advise someone looking to get into the business who has 50k cash to invest in an area where standard single family homes range from about 150-225k, what would suggest?
save up another $50,000 so you have $100K. Find a hard money lender if the house is a fixer, or find an investor with more money/credit/experience than you and partner with them for the first 3-5 deals, you will make less money…but you will learn a lot more that way. if you want to do it all yourself you will need at least 20% down payment plus closing costs, then you will need money for rehab and money to make the mortgage payment for 6 months to be safe. So if you buy a home for $200,000 and it needs $25,000 repairs, you will need approx. $50,000 for down payment and closing costs for purchase loan, $25,000-30,000 for repairs/rehab, and 6 months of mortgage payments to be safe (approx. $1600/month x 6 = $9600). So total if all goes PERFECT which it never does you should have $50,000 + $30,000 + $9600 = approx. $90,000 in cash available in your checking account. what would I suggest? ….save more money, or choose a cheaper area that is still in demand, or find a mentor/investor you can work with so you don't take too much risk and put yourself out of business before you even start
"How can I turn $10 into $100,000?" Honestly this is a more interesting question. Making money when you have money is a lot easier than making money when you have none
Only way to make money with no money is have a high paying job and save a lot, write a best selling book, make and sell things to people, etc. Basically create things with your hands and your mind and get people to buy your creation. But as a real estate agent you can 'earn as you learn' once you get good at that, the doors of opportunity will open themselves for you. A great friend said 'the opportunity of a lifetime comes every two weeks…if you have cash'
Do you buy, renovate and flip? Do you buy "the worst house on the best block"? How do you determine something is a good buy?
yes I buy, reno and resell. usually buy a total fixer, fix what needs to be fixed add some more upgrades and get it so it can be easily financed for the new buyer. Worst house on the best block are the best fixers to buy because when you go to resell, there will be nice demand for the desirable area. To determine if something is a good buy use the 70% method. For example if a house is worth $200,000 after it's fixed up and it needs $20,000 in repairs this should be your offer: $200,000 x .7 = $140,000 – $20,000 for repairs = $120,000 should be your offer. if you can get it for around $120K you should be ok, that leaves enough room if rehab costs are more than you expected (almost always) or it does not sell for $200,000 (almost always). Remember the costs will almost always be more than you anticipated and the sale price will almost always be less than you anticipated…so be conservative on your rehab budget and be conservative on your resale price estimate
I also buy, fix and rent out if the numbers work. Example: Purchase a 3 bed/2 bath for $90,000 that needs $4000 in fix up, and will be worth $130,000 after fix up is done. Do fix up, rent home out for $895/month or whatever the market rent is for the area, after it's fixed and rented contact a bank/investor for a loan of $95,000. Your new mortgage will be approx. $400-$850/month depending on your interest rate. The better your credit is the better your interest rate will be. This method is much harder because now you have to manage the property/tenants. It's much easier, faster, more fun to buy/fix/resell
I'm currently in the process of doing something like this myself, i was wondering since I have 1.5 years of dead end job grind left – what books/blogs/informaton you have come across on this subject that gives a better knowledge base of what to look for and what the market variables are that lowers and heightens value… ?
Find It, Fix It, Flip It!: Make Millions in Real Estate is good info The Millionaire Real Estate Agent *never read it heard it's good Manny Khoshbin's Contrarian Playbook: How to Build Your $100 Million Real Estate Portfolio from the Ground Up – seems like an awesome guy, no frills, no sales pitch, just how he did it and why online: www.biggerpockets.com,http://www.creonline.com/
avoid anything by Donald Trump….
What was the worst thing you ever found during Reno? What was the most money spent on a single thing during Reno?
Rats, rat, dog and cat poop, mold, more poop, human probably, in the backyard, blood stained mattress, drug scales, used hypodermic needles, cockroaches, trash…so much trash. This was at one house and yes it was being lived in at the time
Most money spent was $7100 on a roof. Roof, foundation, a/c, electrical, demo is most expensive and demo needs a lot of permits and city approval, some cities are not friendly to rehabbers even though we are trying to improve things. You'd think the city would be happy…
How do you keep things on schedule. On the shows, the guys go in and puff their chest at the contractors and tell them "it's gotta be done next week". But someones shit just can't be done in that time. Do you just deal with the delays? It seems like on tv they're always bitching about something taking too long or something costing more than they wanted. Are these the real issues? What else can be a major problem?
this is a good question but I couldn't get to it earlier. Yes you just deal with delays, they will happen. things take time, almost always more than you anticipate, and things cost more, almost always more than you anticipate. The TV shows need to create drama to attract viewers. If you made a tv show about a real flippers daily life on the construction site you'd die of boredom. "How's the painting coming along? Good. Did the kitchen rehab go well? Yes it did. Did anybody try to break in? Not yet. Ok cool call me when you need more money" would be a typical conversation with the contractor. Other major problems would be dealing with city building departments and inspectors, unpermitted additions, opening up walls and seeing the plumbing is shot and/or the electrical needs to be completely redone.
Are you the one looking for "interns" with the signs off every exit on the freeway?
no, I don't use those "bandit" signs. I'm not even sure what those signs are for, I don't want an intern
Do you do this full-time or as a side business? Are you a carpenter/renovator as a occupation or you just hire people make the fixes for you? Which style house do you look for (attached, semi, detached)? Is it your own money you invest or is it from loans? Where do you live? Do you buy local?
-full time as real estate broker. – I cant hang a door, I can barely put new batteries in a smoke alarm, so I hire out everything – find a good general contractor pay them well, take care of them, they are like little walking gold nuggets -house style I like SFRs and 2-4 units, condos are great if you can get them at a good price, rehab on condos is always the lowest b/c you have no exterior rehab only interior fixing -use my own money, investor money and a combo of both -im in CA I only buy within 1 hour drive from my house, CA roads are messed up and traffic drives me nuts, only buy homes within 1 hour so you can drive and check them out if you need to. DONT buy out of state until you know what the heck you are doing, after maybe 5-10 years of success look out of state… thanks so much, I'm pretty shocked and happy how well it's been going
Was this your original plan when you were getting out of your debt and working all day to make the $100k?
Yes, as a real estate broker I watched so many people flipping homes and making a lot of money I got sick and tired of not being able to make the money they were. I watched one guy make more on one flip than I had earned in my entire lifetime…..so I decided I needed $100k available to get my foot in the door and get started
Are you going to continue flipping for the rest of your career then?
Flip 3 keep one as a rental, rinse and repeat forever
Where did you get the $100k from?
working my butt off 60-100 hours a week, living way below my means for years, and saving as much as I physically could. I started with zero, actually less than zero I had credit card debt that I had to pay off. While I was starting out I was living in a rented bedroom for $550/month utilities included. All I did for years was work, eat, work out, and sleep until I had the $100,000 I needed to start
Doesn't this practice greatly contribute to gentrification? Also where/how and for how long (if at all) did you study real estate before you started doing this?
I have always been interested in real estate. I started reading books in my junior year of college with hopes of having a real estate career. While in college I studied for the real estate broker's exam. After graduation I passed the broker's exam and got my real estate broker's license. Regarding gentrification I'm not really sure
Do you have a blog or some sort of online outlet?
No, do you think people would care enough to read it?
What made you want to get into this industry when you can't do any of the repairs yourself? Wouldn't you make more money just learning to do it without outsourcing all the work? My dad flips houses and does all the work himself, seems odd to me that people outsource.
I'm just one person, there is no way I could have 6 flips going on at once and be doing all the rehab myself. Yes it's cheaper to do it all yourself…but it's also much slower and more time consuming. Something that would take you 3 months can be done by a contractor with crew in 3 weeks and for almost the same price. I am not handy but I see how successful rehabbers do it and I copy them. An investment group I am now close with does 500-700 flips a year, that would be hard to do that by yourself…
Do you use a designer for your flips? Or do you do the design yourself?
I buy and sell in low price areas where you don't need a designer. I just fix what's there and make it nicer than it was.
Do you think all these people constantly flipping and re-selling and talking about it (tv shows, infomercials, live events, AMA's) will cause a saturation in the market where the value of doing this work will be diminished?
no. buying, fixing, reselling property has been around for a long long time and will be around forever
How much did you make after tax (on the 750k)? How many hours a week were you working on those flips to generate $750k along these 3 years?
$750K is the worth of all my assets minus all my liabilities. I usually work 40-50 hours per week
Thinking of going into real estate myself, I start classes for a certificate later in the week actually. How useful is education for real estate?
Congrats I love real estate, education is extremely important, the more you learn the more you earn is corny but very true
Do you actually sell the property yourself when you have finished renovation?
yes
Is being a realtor with a company worth it at all?
yes, they will help you start out in the right direction….so pick a company with a good training program or work for free with a mentor who's been successful
Do you have any recommendations of how to find somebody to mentor you? I would be utterly lost trying to find someone in the field, I work in IT at the moment and hate it.
if you found a mentor right now you wouldn't even know what to ask them. I think it would be better to find a solid real estate company with a good training program. C21, remax, First Team, Coldwell Banker are all great companies with good training programs
What did you do during the recession? Real estate or otherwise.
Same thing real estate, never changed jobs
How do you avoid title issues? Read that it was a huge problem for real estate after the 2008 fiasco (i.e. no one knew who had real title).
title issues are mostly only an issue when a bank is trying to foreclose on a non-paying owner. If a bank does not have the proper paperwork to show that they are the true owner of the home, it can create an issue with title, creating a cloud on title and that can be a major issue. The homes I buy are all guaranteed to have clear title. If a home does not have clear title you cannot get title insurance so I'm not sure you should even mess with a home that does not have clear title. That would be an extremely advanced real estate technique that requires lawyers and a lot more money and time than I have
How old are you?
33, been in real estate since I graduated college in 2004
Why should we believe you?
Because I'm not selling anything
My wife and I make 100K a year, well above median for our area. Should we buy a house if we plan on moving in about 5 years?
Yes buy the house live in it, try to pay it off as fast as possible. In five years refinance to get a lower monthly payment, then rent it out to a nice family. Now another family is making your house payment and you might even get a little extra cash each month, all while the house continues to appreciate. That's a win-win-win for you
What took you so long?
I'm assuming this is sarcastic, I think that was pretty quick